STAY COZY!
After a day out in the snow, coming home to a warm house is the
best feeling around! Enjoying a warming cup of tea on the sofa, topped with soft cushions and throws is superbly comforting.
Time to light the candles and the open fire, and put on some lovely music. Let the evening never end ...
CHRISTMAS SPIRIT
Everyone dreams of meeting Father Christmas and his reindeer. That wish really seems to come to life in the snow-capped mountains; how great would it be if the revered man paid a family visit with his reindeer? Luckily there is hot chocolate, festive music is playing in the background and the home is fully decked out for Christmas. With countless candles, Christmas decorations and ornaments. Make sure you keep peeking outside as this Christmas evening falls, as you never know...
Let's decorate
At Christmas time we go all out to make the home as cosy and festive as possible.
A Christmas tree and its baubles are
a must, of course, but there are lots more creative things you can do with Christmas decoration.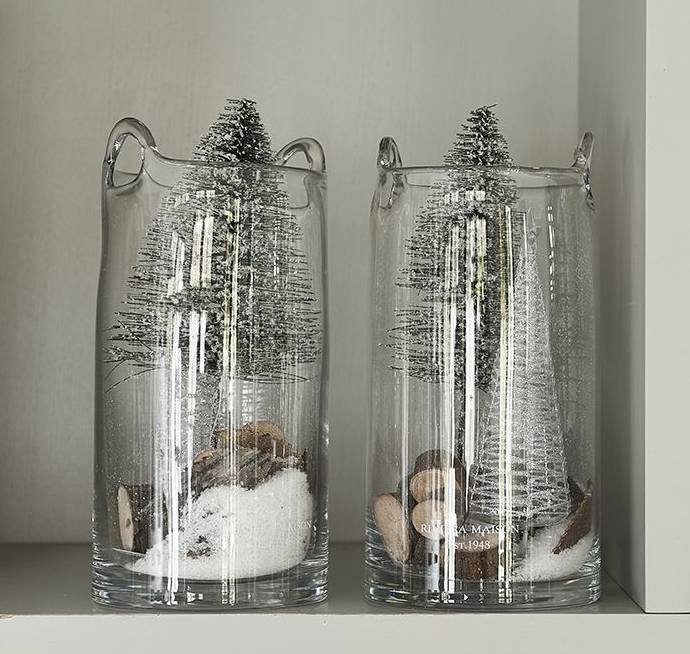 Christmas is coming
The food shop has been done, the presents are wrapped; Christmas is the busiest time of year, after all. Don't forget to take some time out to come to. Pour a delicious glass of mulled wine, wrap that gorgeously soft
throw around you and drift away with your thoughts for a while on the sofa.