IT'S THE SEASON OF GIVING
Have you also been on the hunt for ages for a fitting Christmas gift for everyone? Because of course, presents are a big part of the best time of year. We are happy to help you and give you fantastic present ideas, there really is something for everyone!
As far as we're concerned, a Christmas tree with no presents under it isn't complete. So, December can be an expensive month, but a small gift under the tree for those you love is just as meaningful. There is choice in abundance, for young and old alike.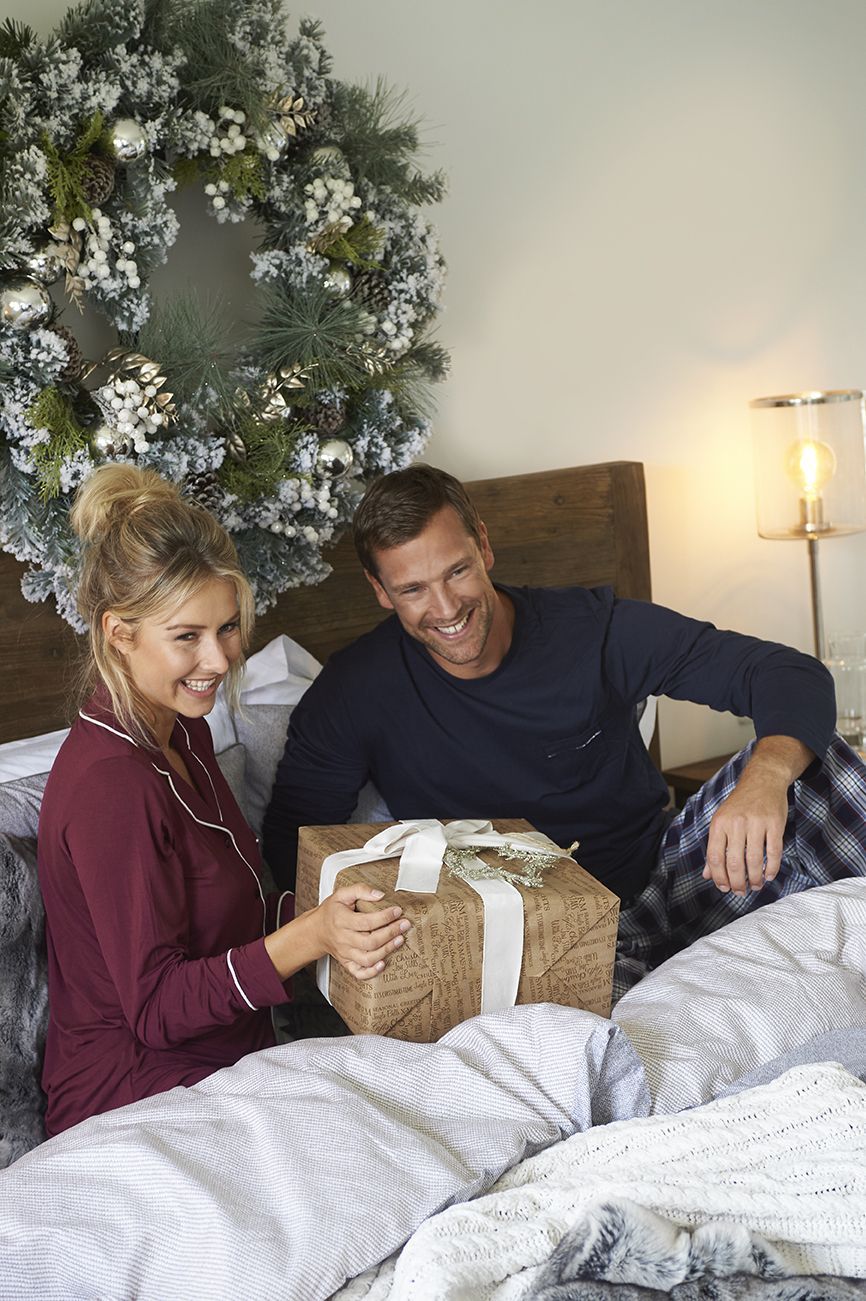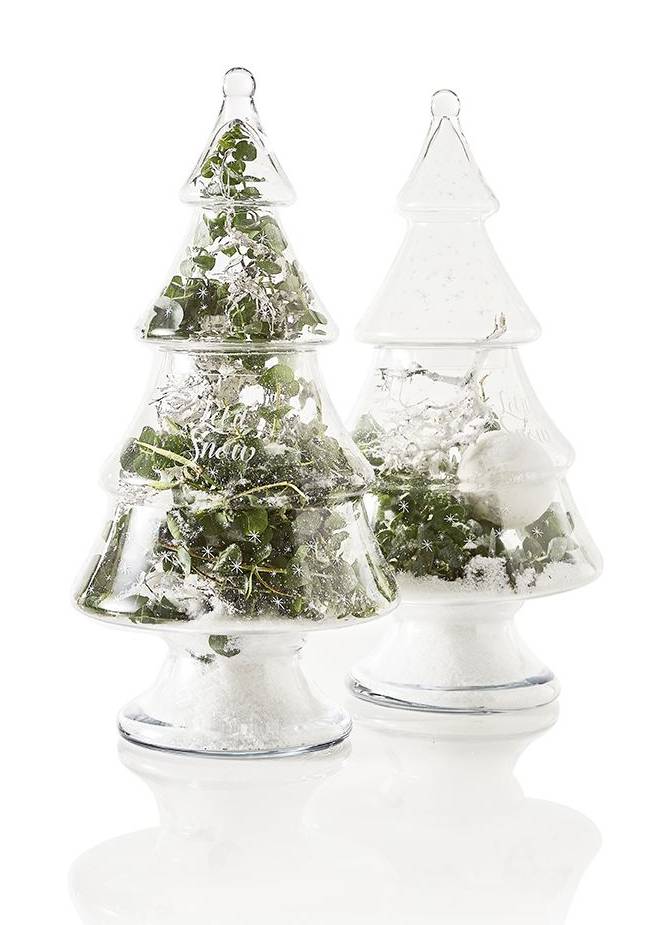 Little Christmas tree
This glass Christmas tree from the Christmas Collection
is a fantastic way to decorate the festive table.
The little trees can be decorated from the top.
Biscuits and chocolates look great too.
---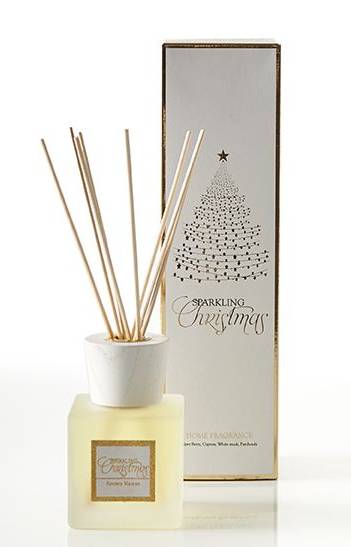 The power of fragance
The Christmas home fragrance is
the season's real winner. The aromas
of cinnamon, vanilla, holly and berries
add that extra touch in your home
over the festive days.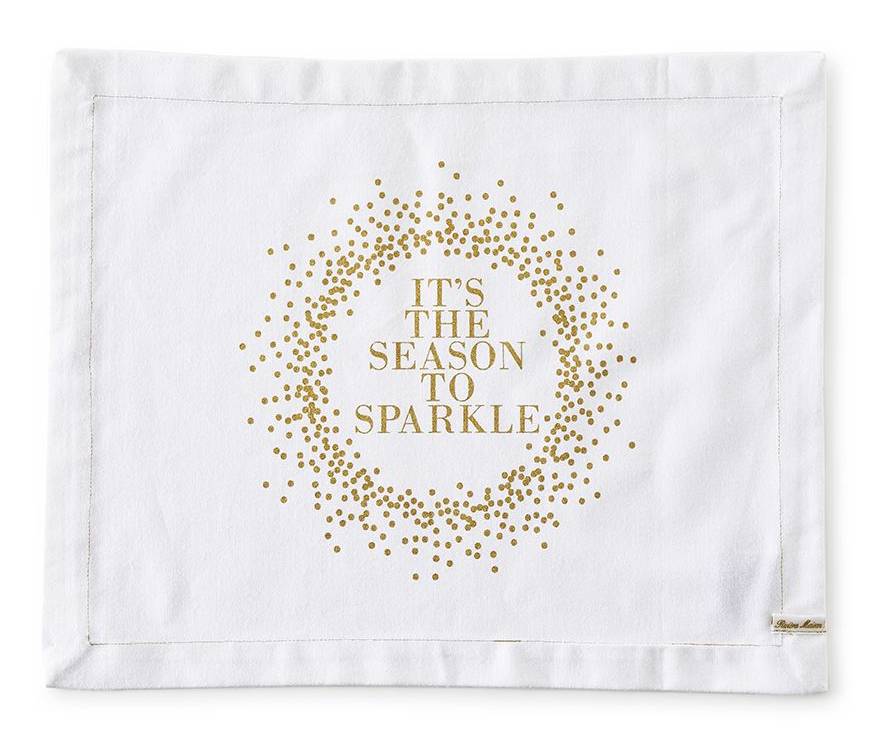 Drink, eat and enjoy!
Make the Christmas table setting extra festive with these
placemats. Add a beautiful name card so your guests
immediately know who is to sit where.
---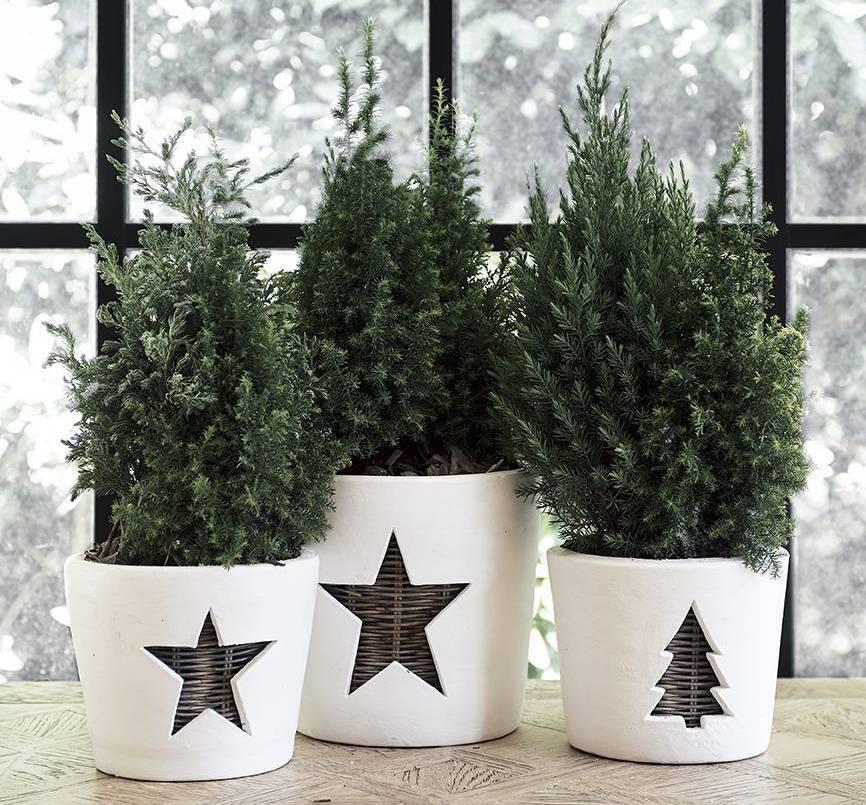 Christmas time!
These plant pots look great on the table or the windowsill
to help create a gorgeous festive ambience. A great
new trend is to do this in several corners throughout
the home. Fill the pots with mini Christmas trees or
Poinsettias. You can't have enough festive ambience
in your home!
Tip! The Poinsettia does not like water in the bottom
of the plant pot. This makes them lose their leaves. A little
tepid water every other day is more than enough ...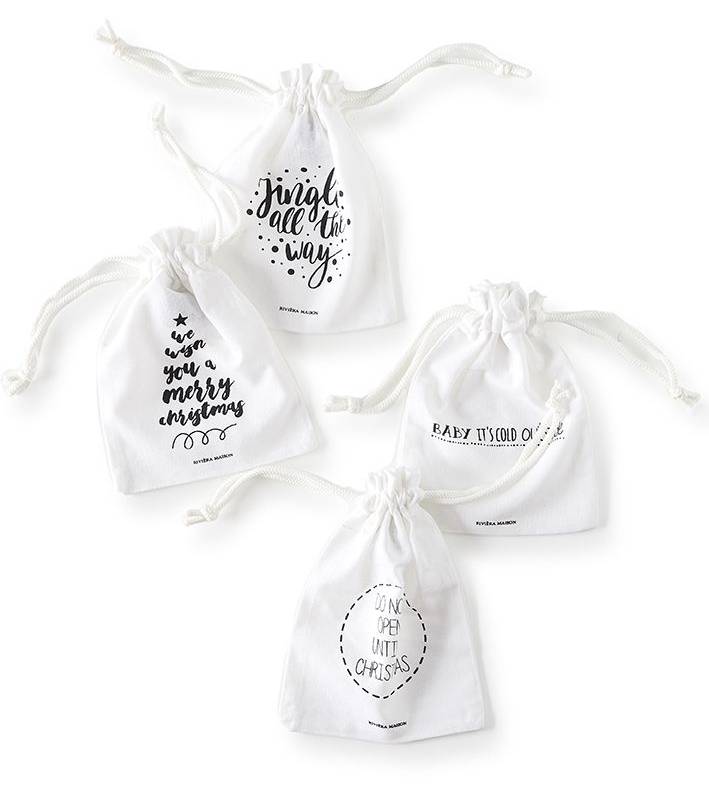 A little gift for you
Before wishing one another a Merry Christmas whilst seated at a splendidly-laid table, why not give each other a small (home-made) gift or a beautiful wish message in a festive bag. Happiness is to be found in the small things!
---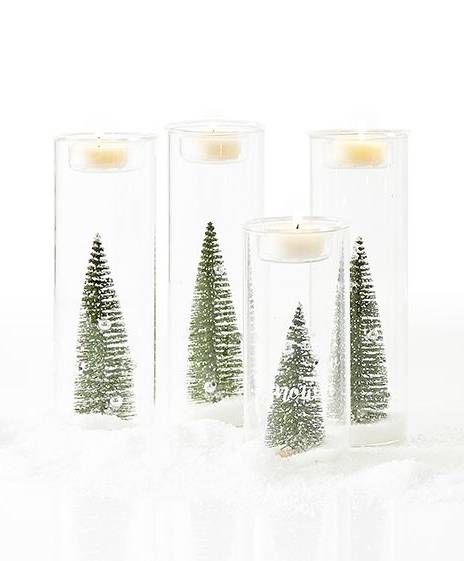 Let it snow
We hope you still have a little space left over in your interior, as these cute votive candles are a real must-have! The stand holds a little Christmas tree and snow.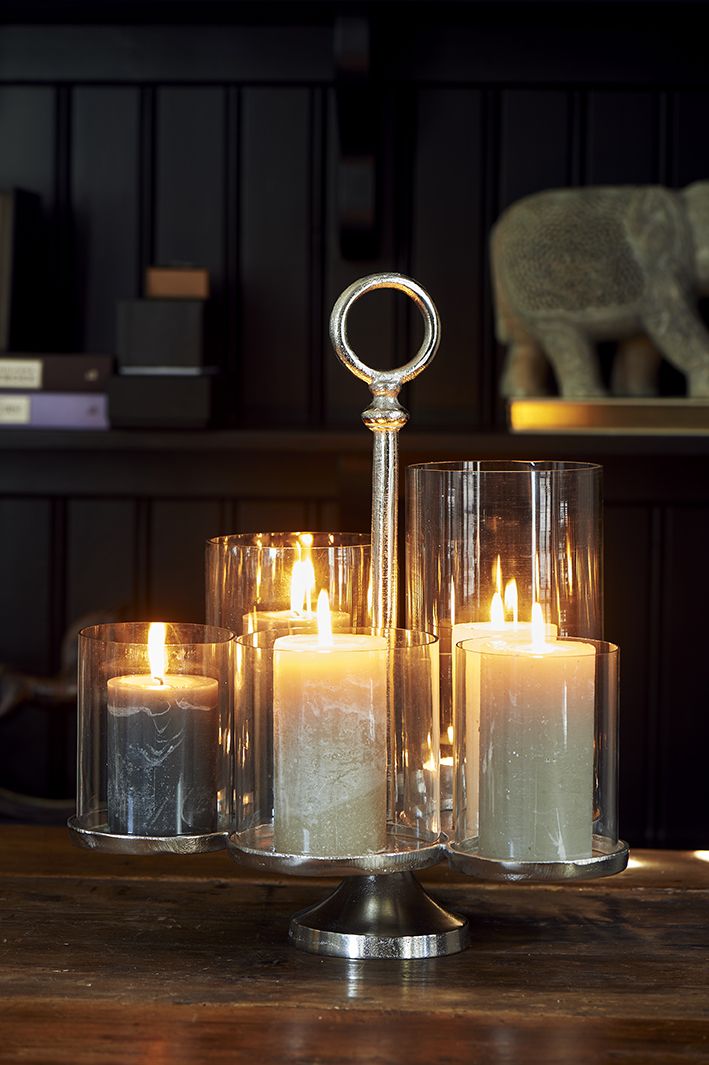 The city of light
The capital of Portugal, Lisbon, is also known as the 'city of light' because the evening light at dusk is so magnificent there.
The Lisbon Hurricane is just as stunning, with its five 'arms' and
room for five pillar candles. A genuine eye-catcher in the collection.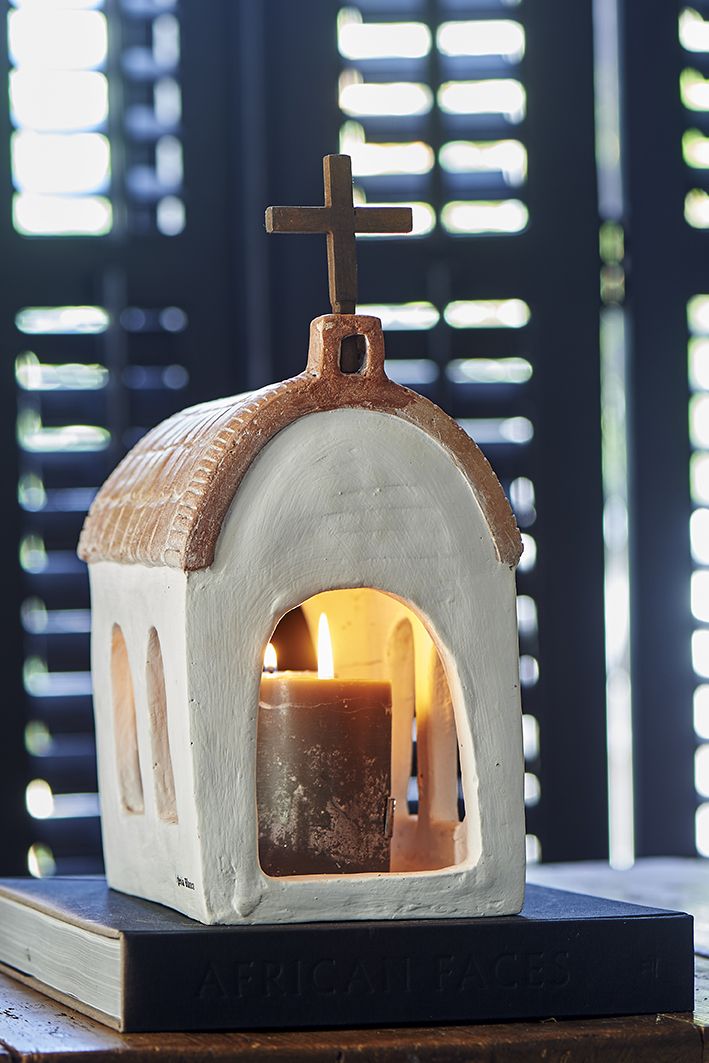 Light a candle
Candles add ambience and evoke hope and love, particularly
when the nights start to draw in. This handmade clay lantern
is inspired by an Ibizan church where Henk Teunissen lights a
candle for absent loved ones every time he visits the island.