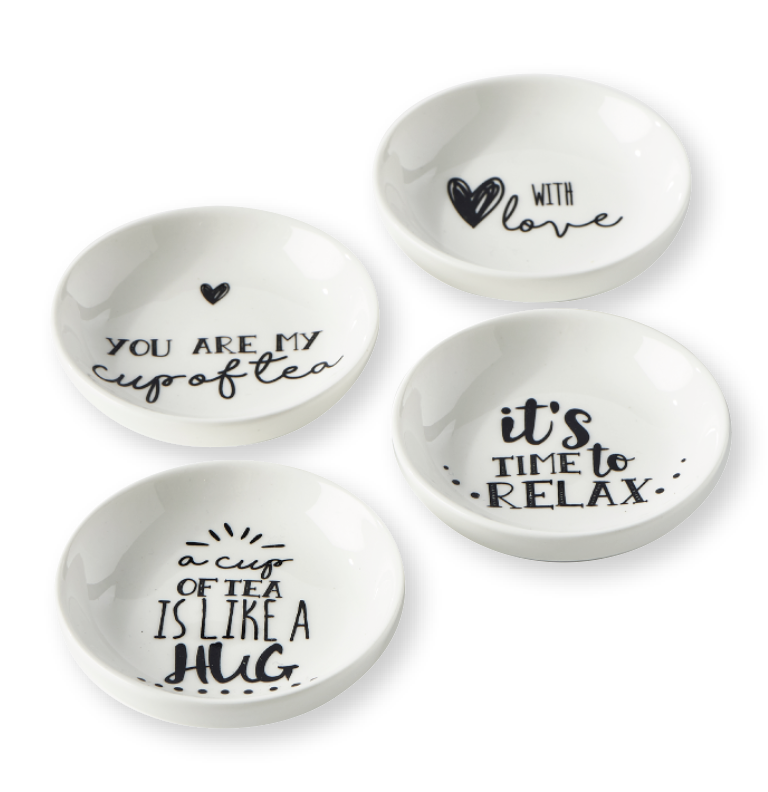 Tea Time
These practical, but particularly fun little dishes, are great for putting your used teabags on.
Feeling Fruity
This small apple-shaped dish is ideal for a little 'fruit on the side'.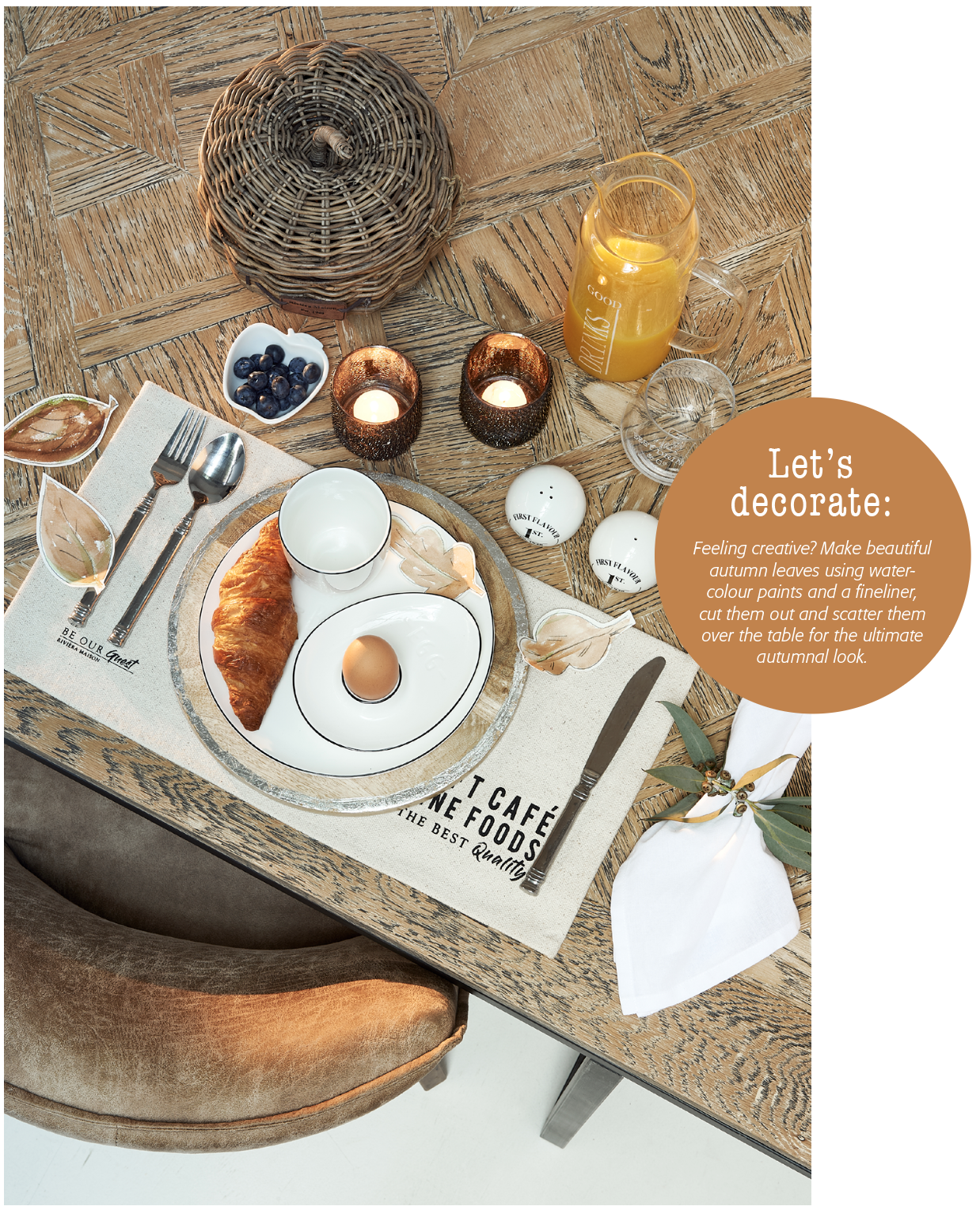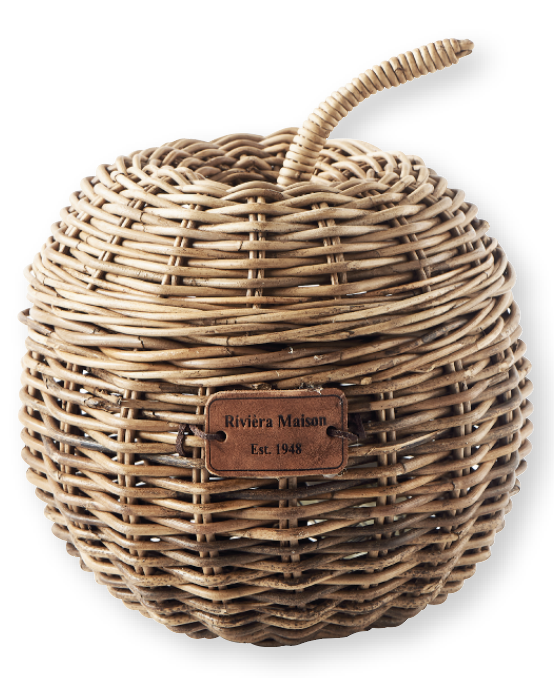 An apple a day...
Present your mini part-baked rolls or small pots of jam in this fun rattan basket.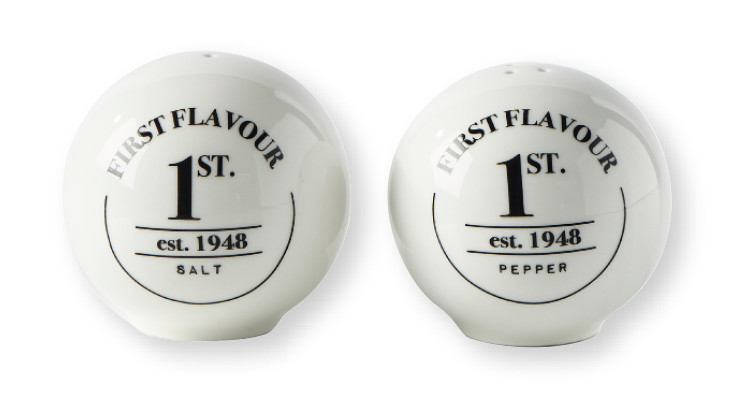 Pepper & Salt
This unique salt and pepper set is a must on your breakfast table!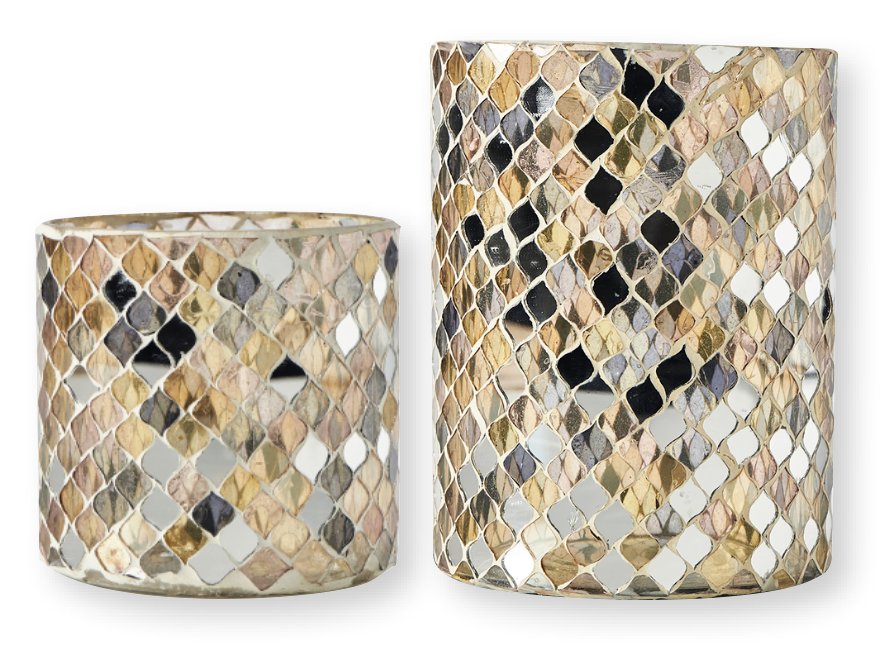 Beautiful mosaics
These votive candles glow cosily, exuding a splendidly chic ambience.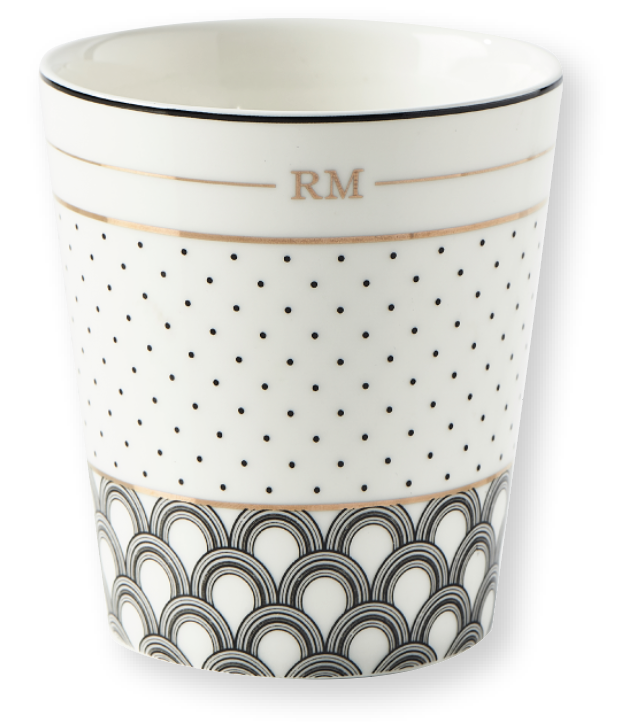 Cheers!
That even mugs can be stylish is demonstrated perfectly by this
lovely example with fine black and gold detailing.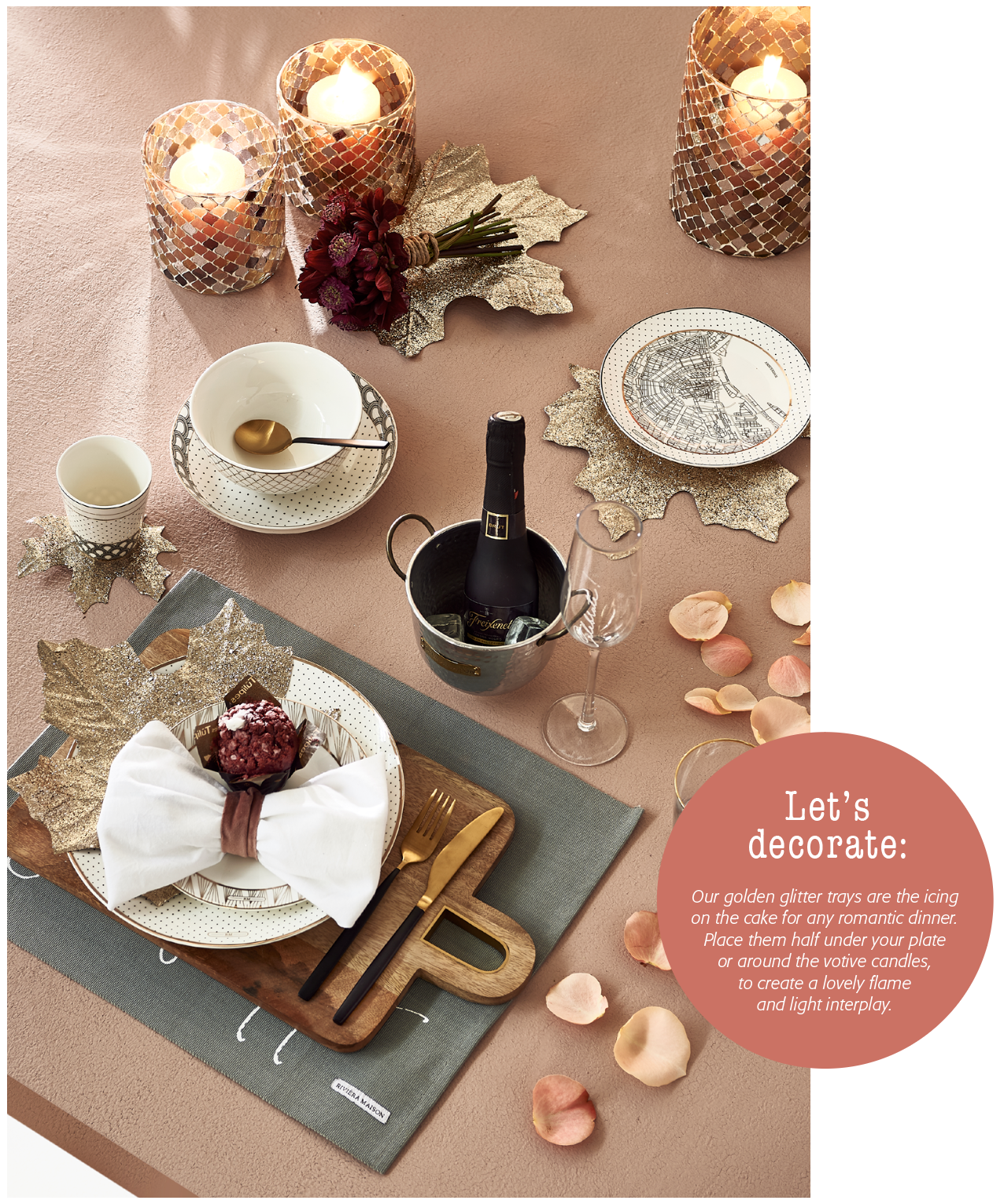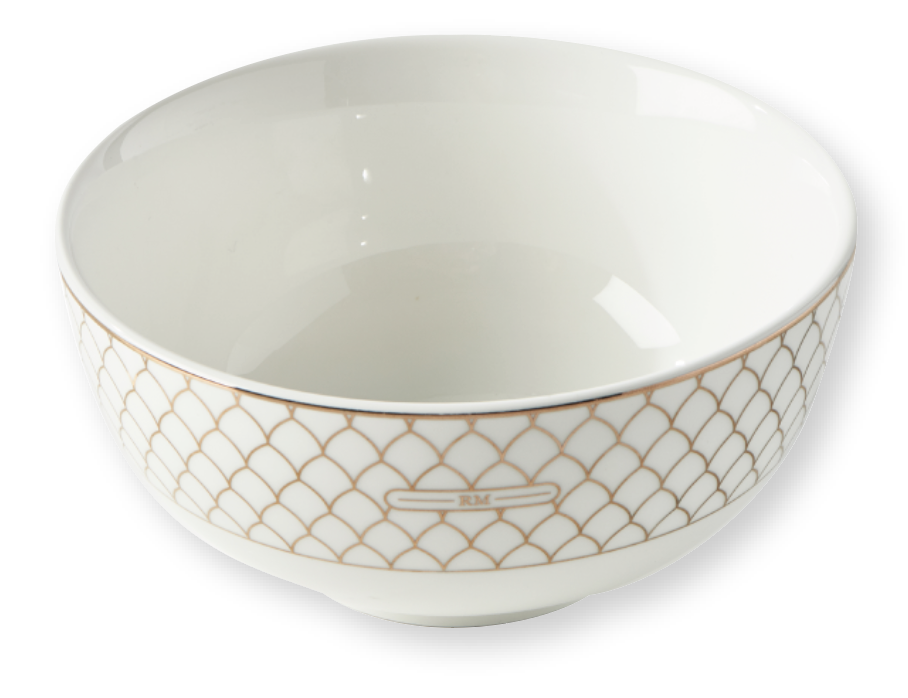 Golden details
Anything you eat will taste all the better out of this bowl. The delicate golden pattern lends this beautiful piece chicness. Great in combination with the other items from this fantastic range.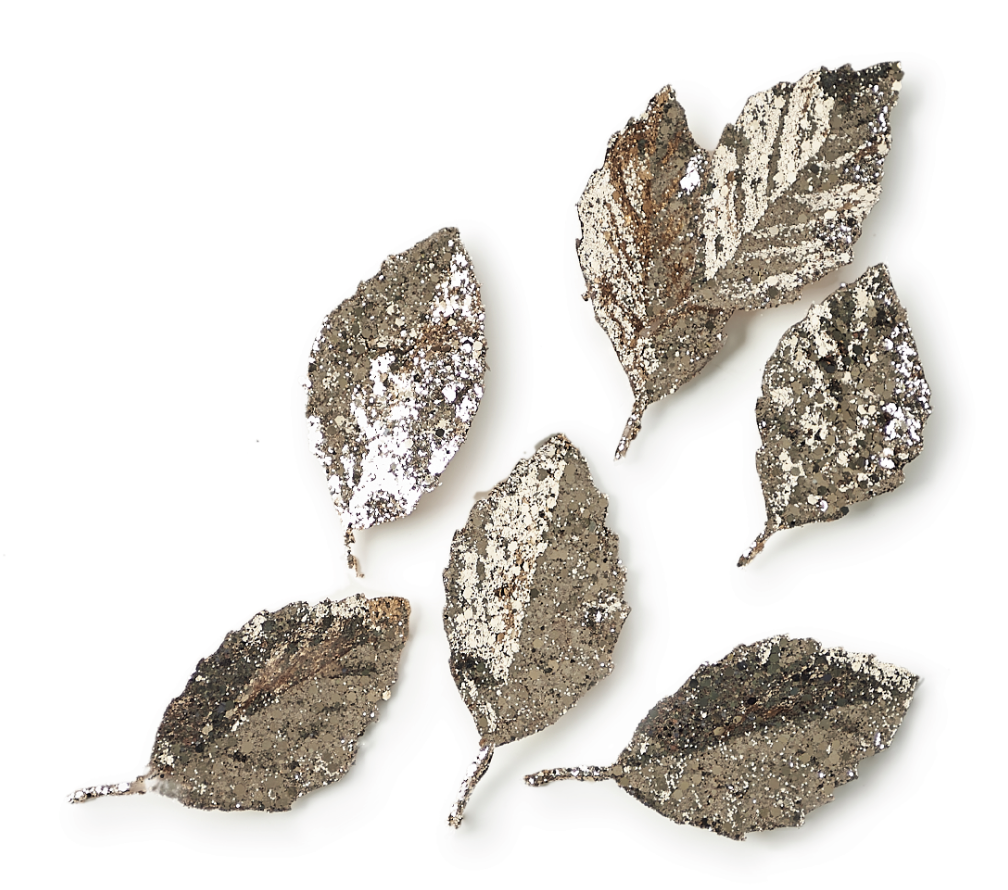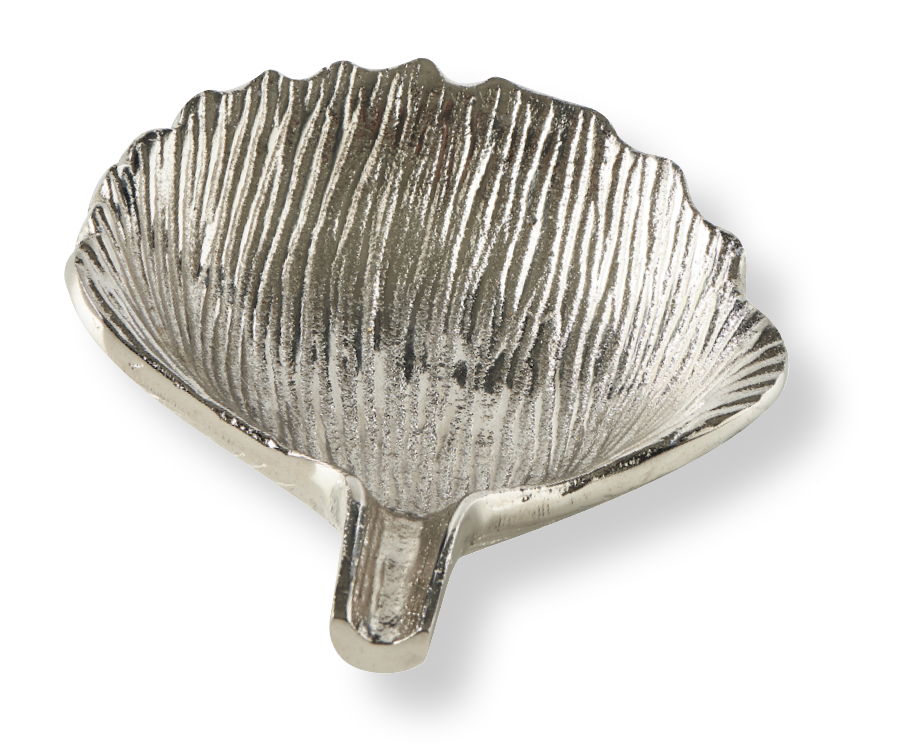 Silver details
Use this cute silver-coloured dish in the shape of a leaf to hold place cards for your dinner guests. It also looks lovely on a bedside table as a dish for jewellery.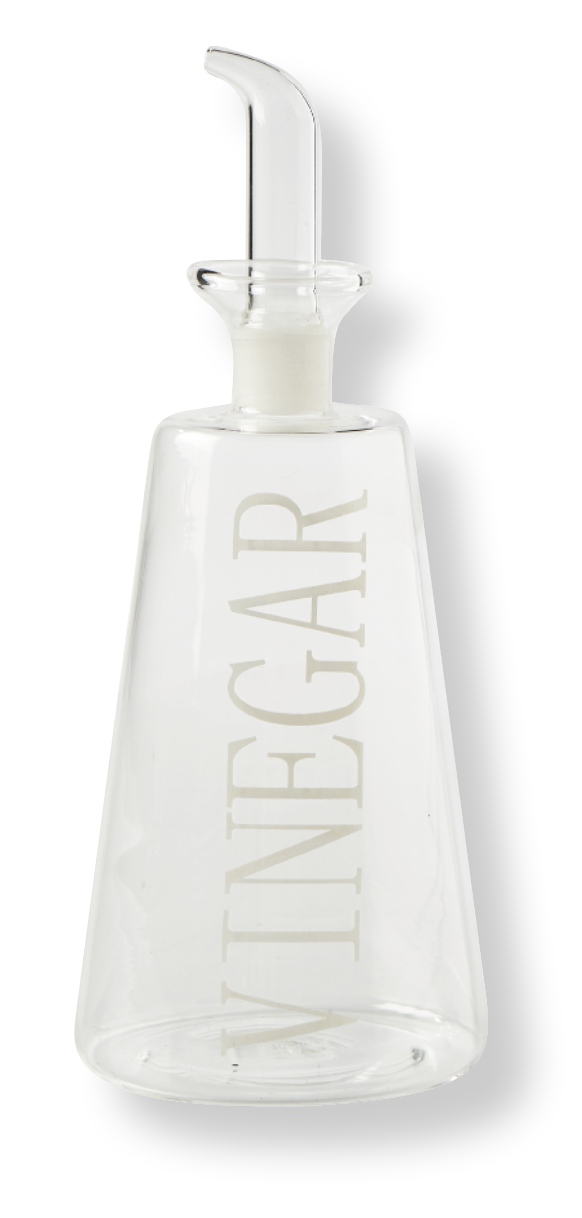 Oil & Vinegar
The functional, see-through
bottles with a pouring spout prove that, sometimes, simple is best.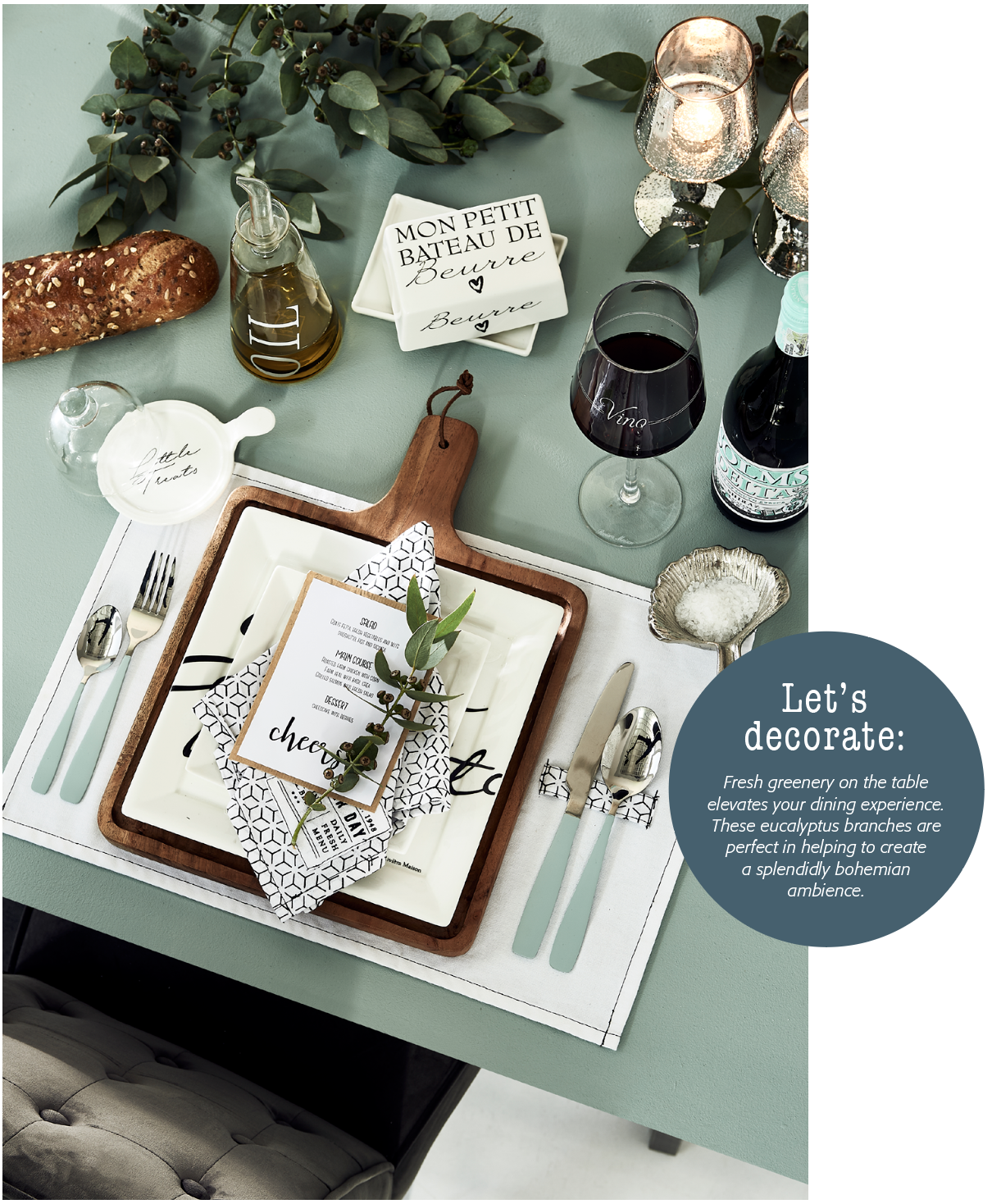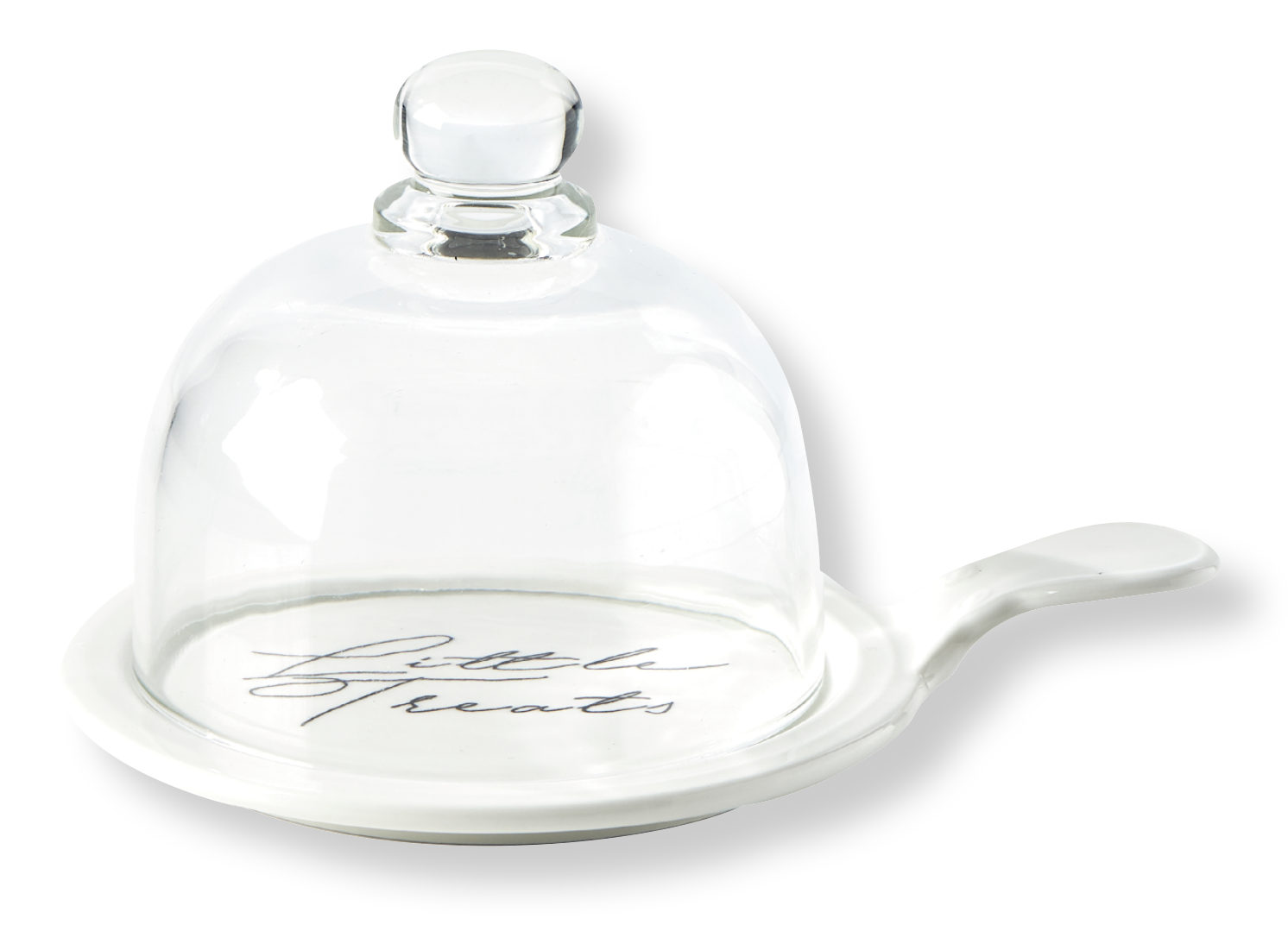 Little treats
Serve a pudding or perhaps a fun, personalised gift for your guests under this small bell-jar.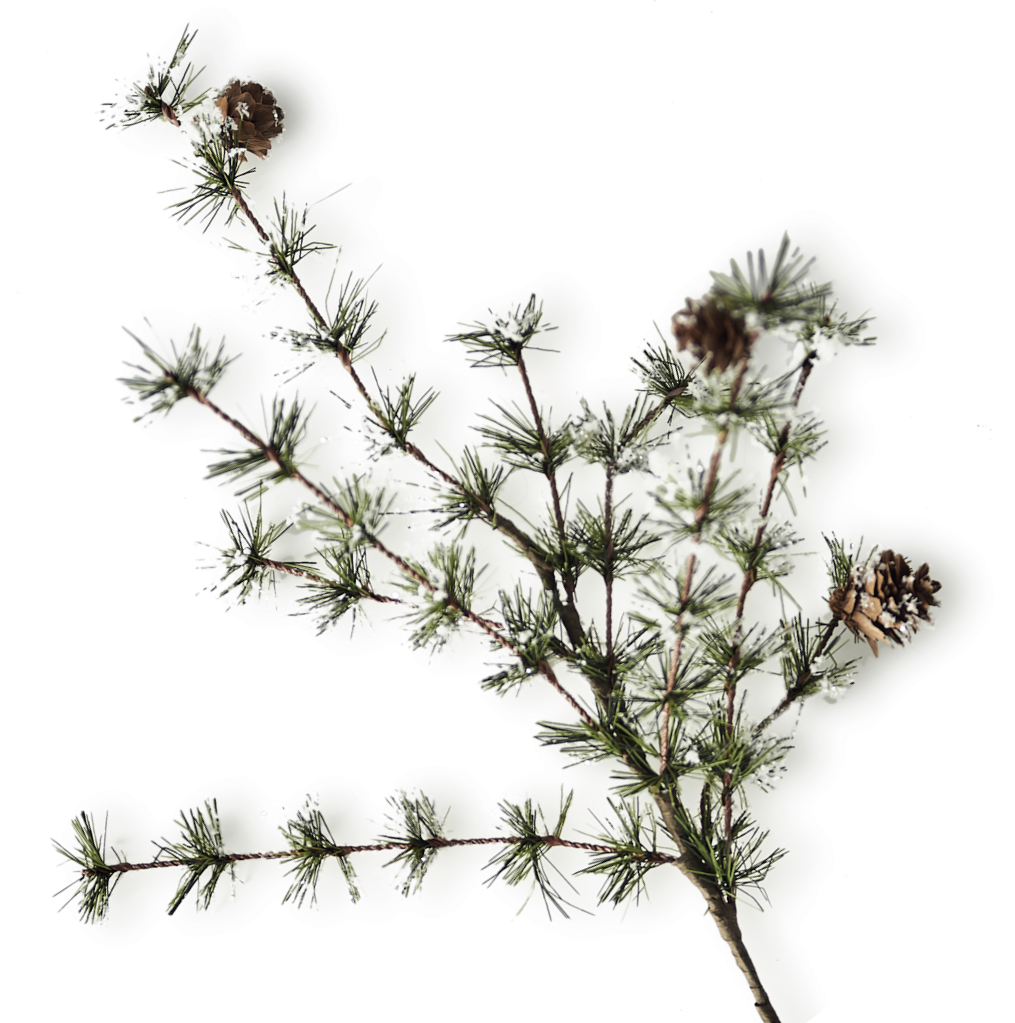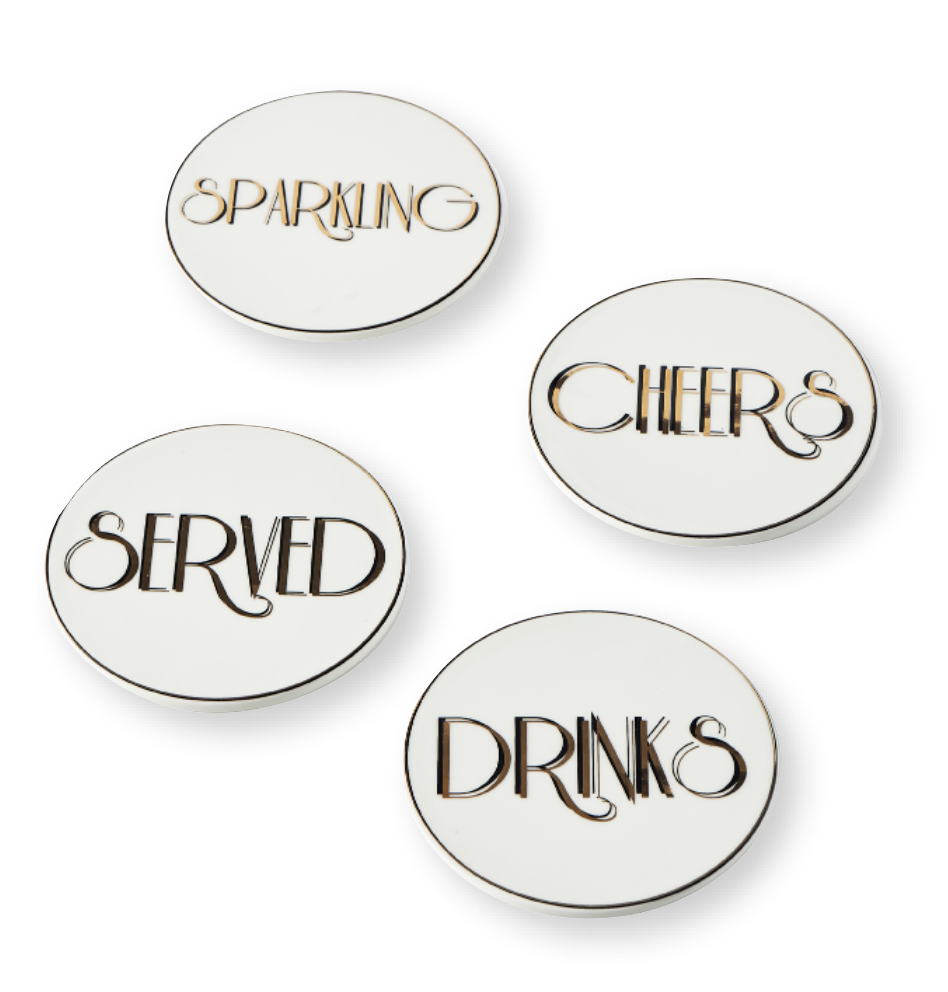 Drinks are served
This great four coaster set evokes the glamour of the 1950s, and matches this black tie theme perfectly.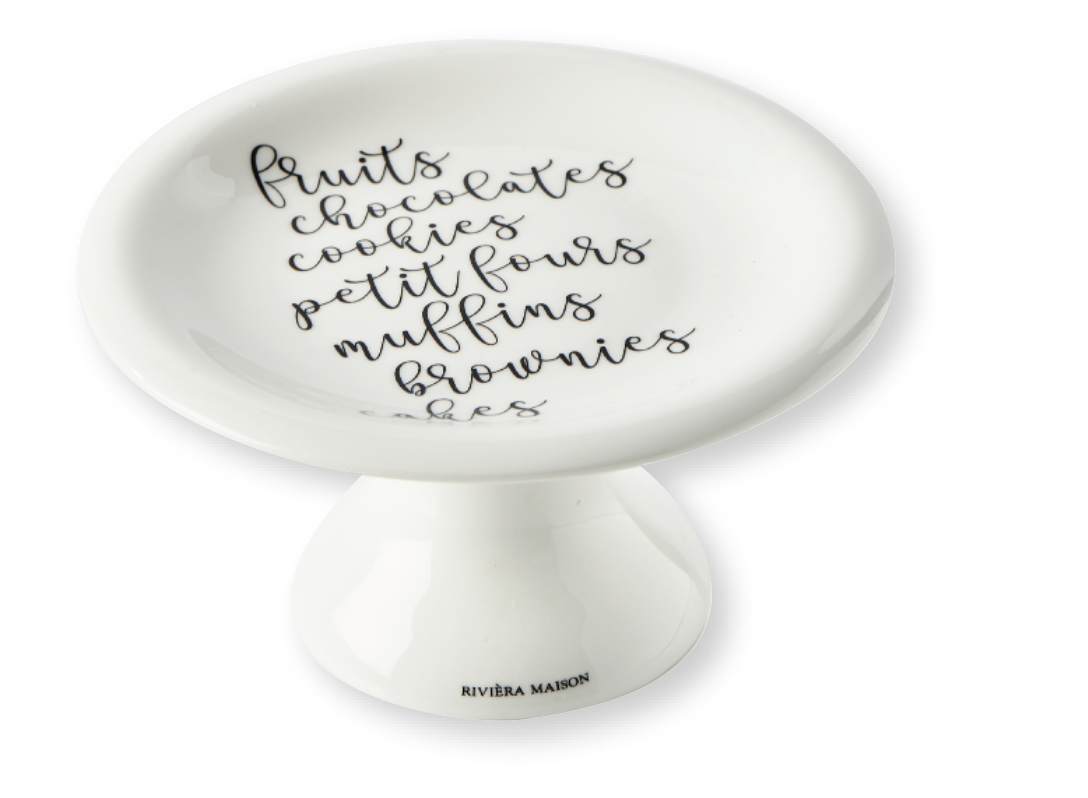 Serve it!
As the mini cakestand already shows, it is also eminently suitable for fruit, chocolate, biscuits and petit-fours.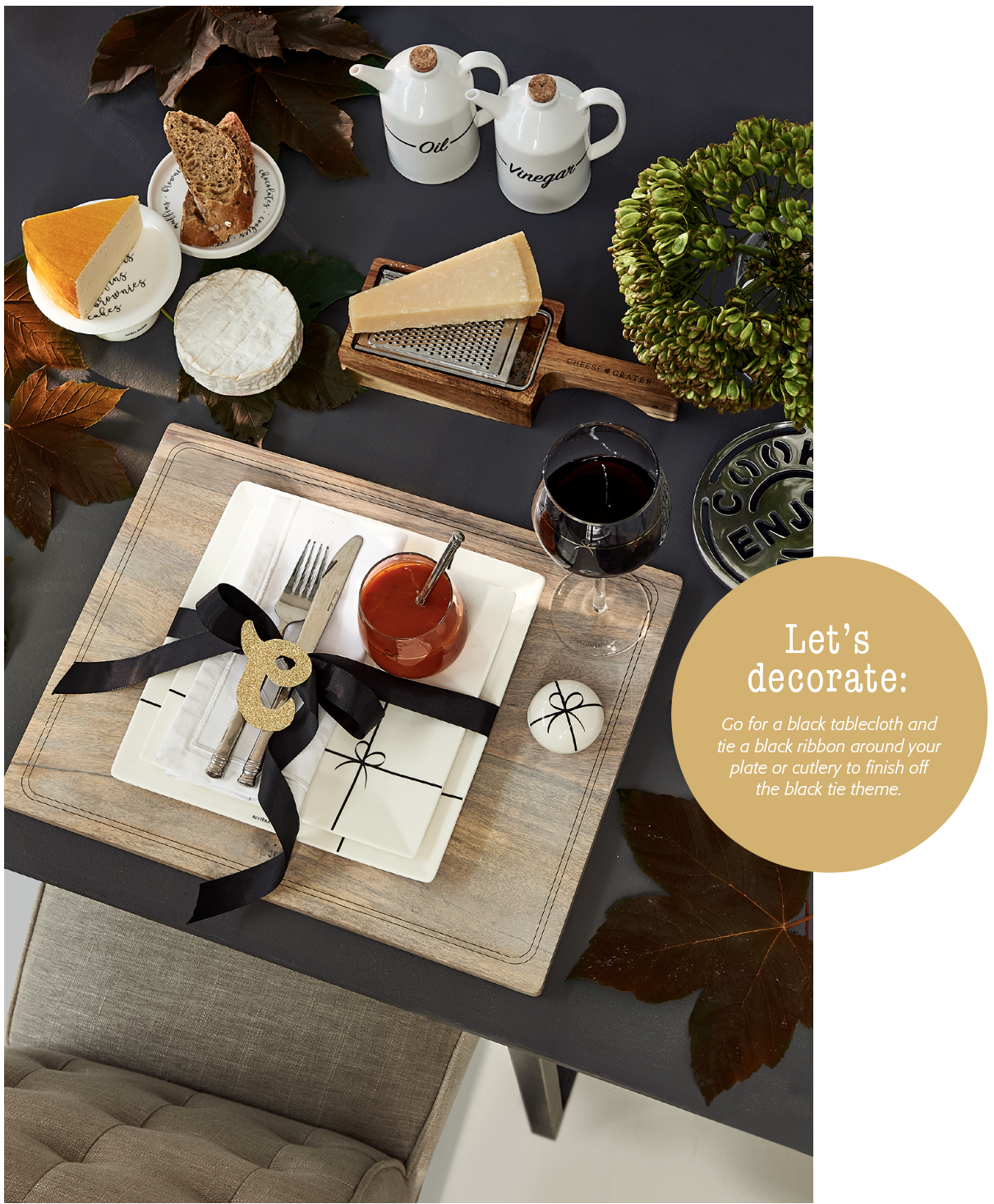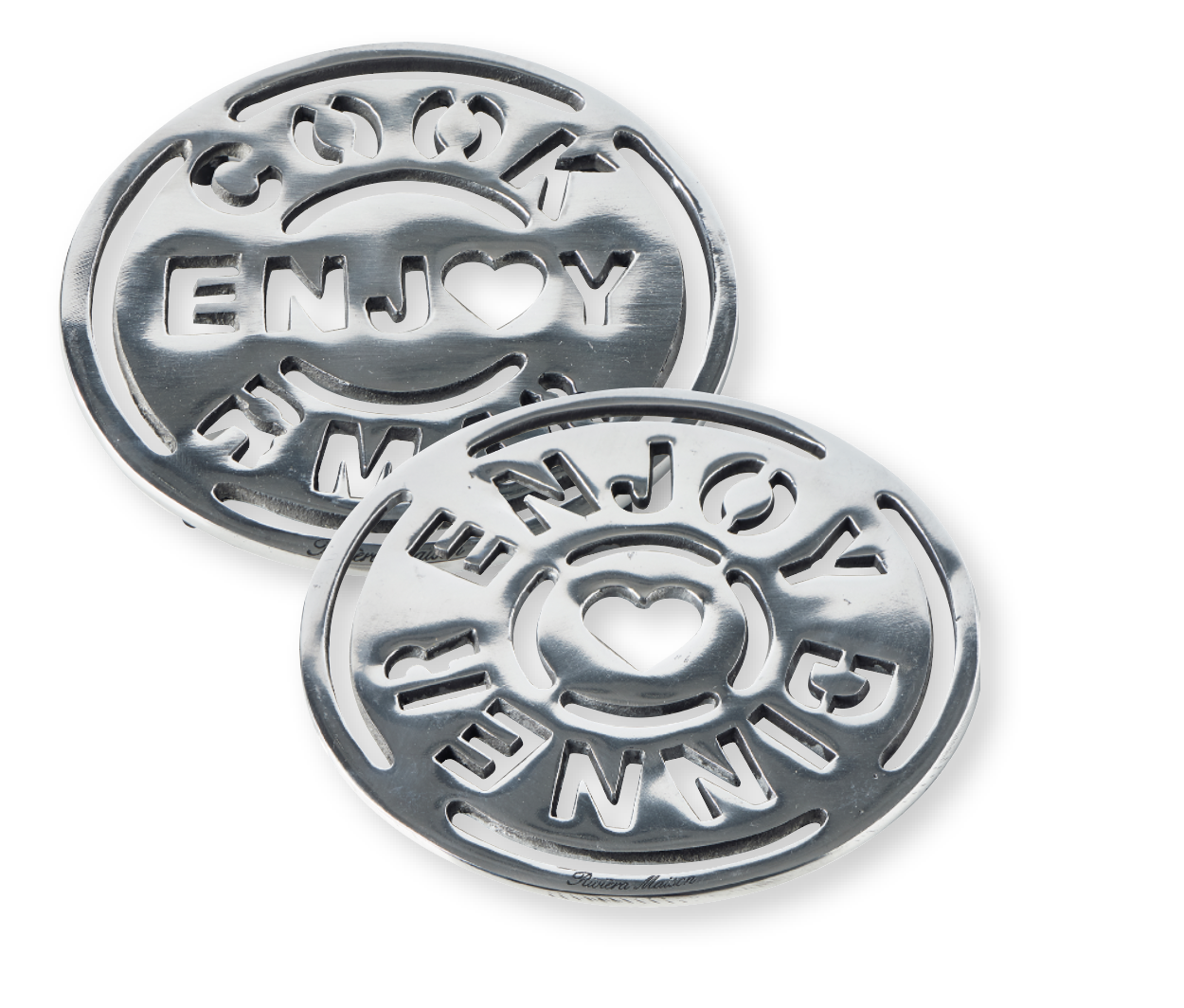 Enjoy
A trivet for your hot pan that not only
is a sight to behold but wishes you
bon appétit too!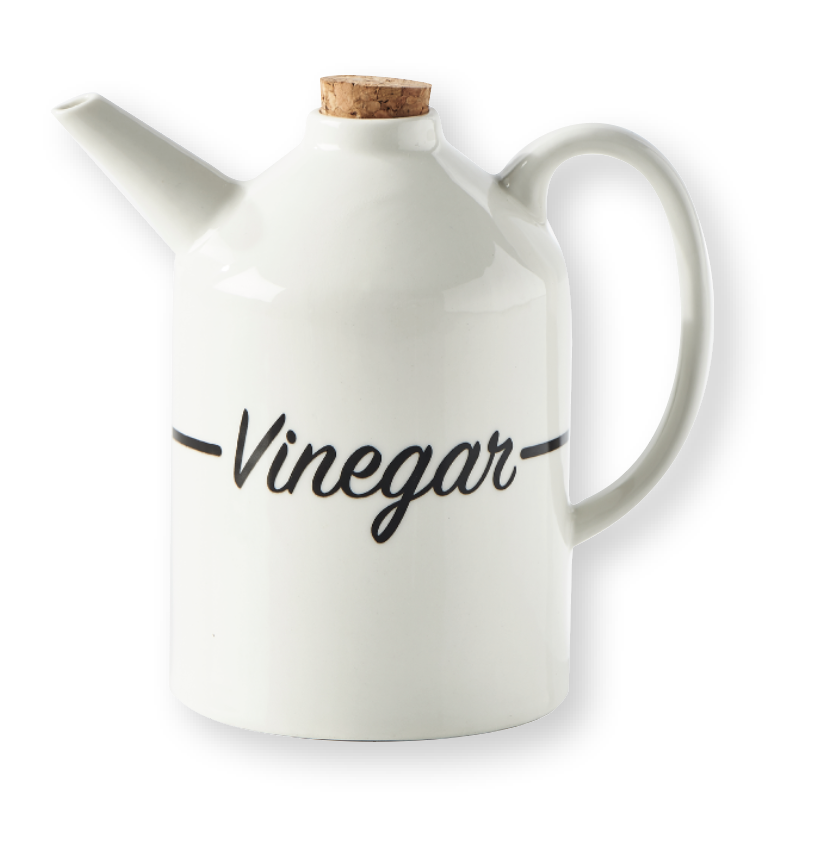 Pretty porcelain
This lovely oil & vinegar cork-lid set is made of porcelain.