MINIMAL
GOOD(S)
Rugged, raw and authentic. Not words that immediately spring to mind when picturing a warm, ambient interior. But it is precisely this minimalist trend that changes
a unique space within the home, into a warm space offering ultimate liveability.
Large windows that let in exceptional light in a space where concrete dominates. The combination of brick walls and old wooden beams on the one hand,
and warm, natural materials on the other, comprise the basis of a space with oodles of character.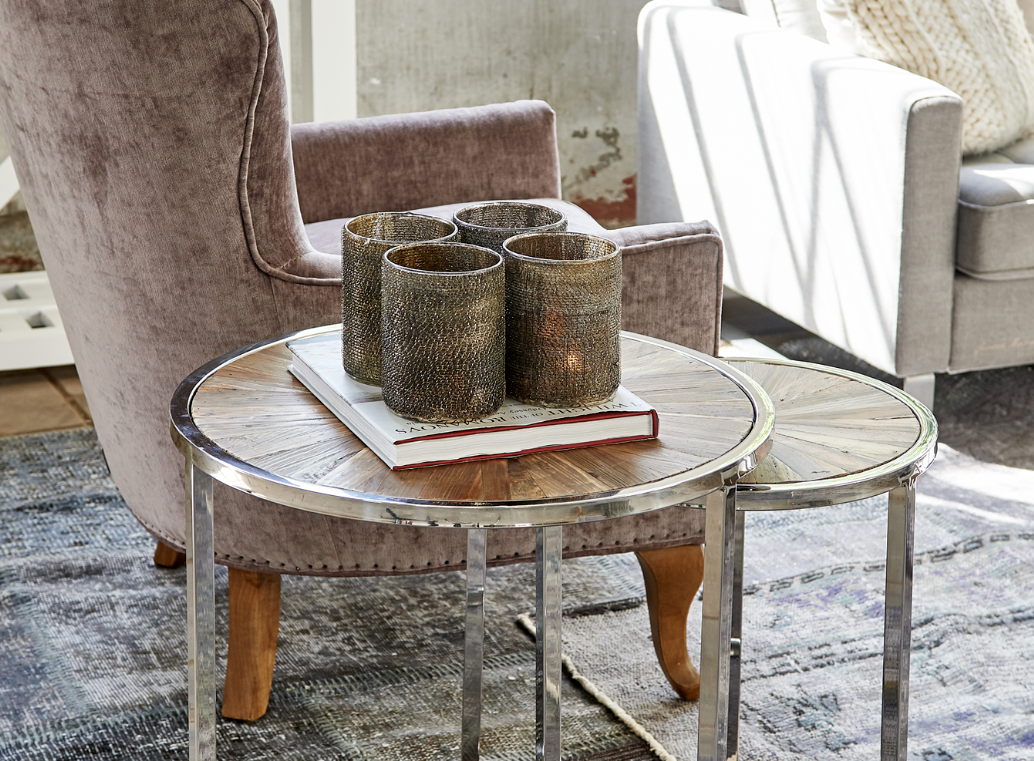 Charmant & comfortable
The Megan Dining Armchairs are perfect to add warmth and cosiness to a minimalist interior, with the necessary rugged effect, of course. These chairs tell a story and are enormously comfy besides, with their elegant, high arm rests.
An authentic character
Combine natural materials such as brown glass, stone and wood with gorgeous soft textiles, and play with light and dark to beautifully highlight the effect of warmth and refreshing coolness. Such a generous sofa with chaise lounge really comes into its own here. This West Houston is available in a corner left and a corner right, variant, as well as a 2.5 and 3.5 seater sofa, helping you to furnish your space to your exact taste.