INTERVIEW WITH RENÉ BOGAART
---
The man behind
restaurant Pavarotti
Sandra and René Bogaart had two dreams when they met 25 years ago: a business in the hospitality sector, and starting a big family. With the responsibility for eleven hospitality establishments and a family of six children, we can safely say that these dreams have come true for this power couple. And as if that's not busy enough for them, the couple has 23 dogs and are about to open three more restaurants, all entirely
in Rivièra Maison style!
René comes from a proper hospitality family and grew up in the business. Despite the hard work and having to give up a lot - he is always working when others are free - he enjoys it to the utmost. "If your work is your hobby, you're never actually working." However, he does try to achieve a good balance between work and family. That's pretty difficult sometimes: one time you are a better father and the next a better entrepreneur. But we always try to compensate ... then we go on a holiday so that we really have time for each other again for a while." The family also tries to have breakfast together every Sunday. "That's a fixed appointment that we always keep."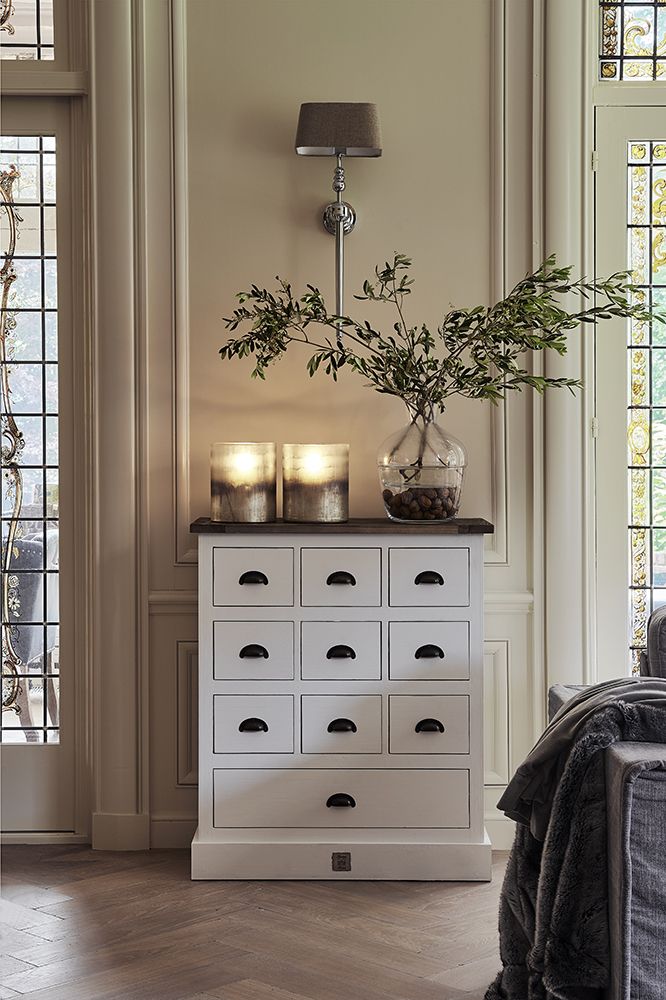 Last year the Bogaart family came to live in a magnificent country mansion in Voorburg. "We fell in love with it immediately! Despite everything
being dark brown, we were completely taken by the space, the height, and its location on the water." They converted the former office into a home with 24 rooms and a complete Rivièra Maison refurbishment. "I think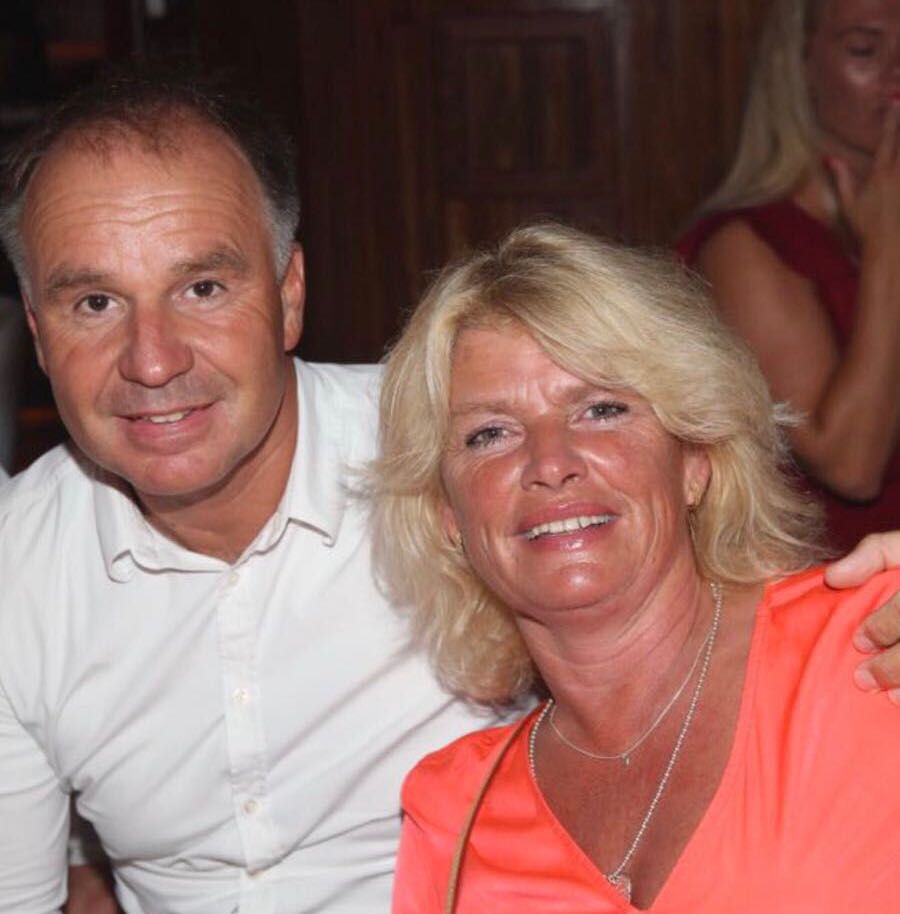 Rivièra Maison is the nicest sweets shop in the Netherlands! And it doesn't even make you fat."Rivièra Maison gives René a relaxed feeling, and he wanted to bring this to his restaurant, Pavarotti. This way people not only enjoy good food, but also really enjoy a fine atmosphere."
Restaurant Pavarotti in Zoetermeer is well-known for its delicious and affordable pasta and pizza, and fast but friendly service. They make their own pasta and have chosen to have a completely open kitchen. "Openness and honesty are top priority for us; we have nothing to hide."
The restaurant is such an enormous success that another three branches are already being planned. "We are going to open a really big Pavarotti in the old station of Delft, and at the end of 2018 we will be opening another branch in Leiden, on the Nieuwe Rijn. Yet another Pavarotti will be coming to the top of the boulevard in Kijkduin. Riviéra Maison is our partner regarding interiors for all three of these new branches."
Nice detail: the three oldest children are already fully involved in the family business and the three youngest can't wait to start working alongside their parents. "We don't force it on them at all, they really do love it!"
"We go 200 kph day and night, but we are very happy and grateful," says René with a broad smile. The saying that behind every strong man stands an even stronger woman is totally true according to him. "We have a whole lot of companies, but our biggest one is at home, and my wife runs it. Children, sports, coaching, the animals, cooking, ... my wife is the absolute champion in this family!"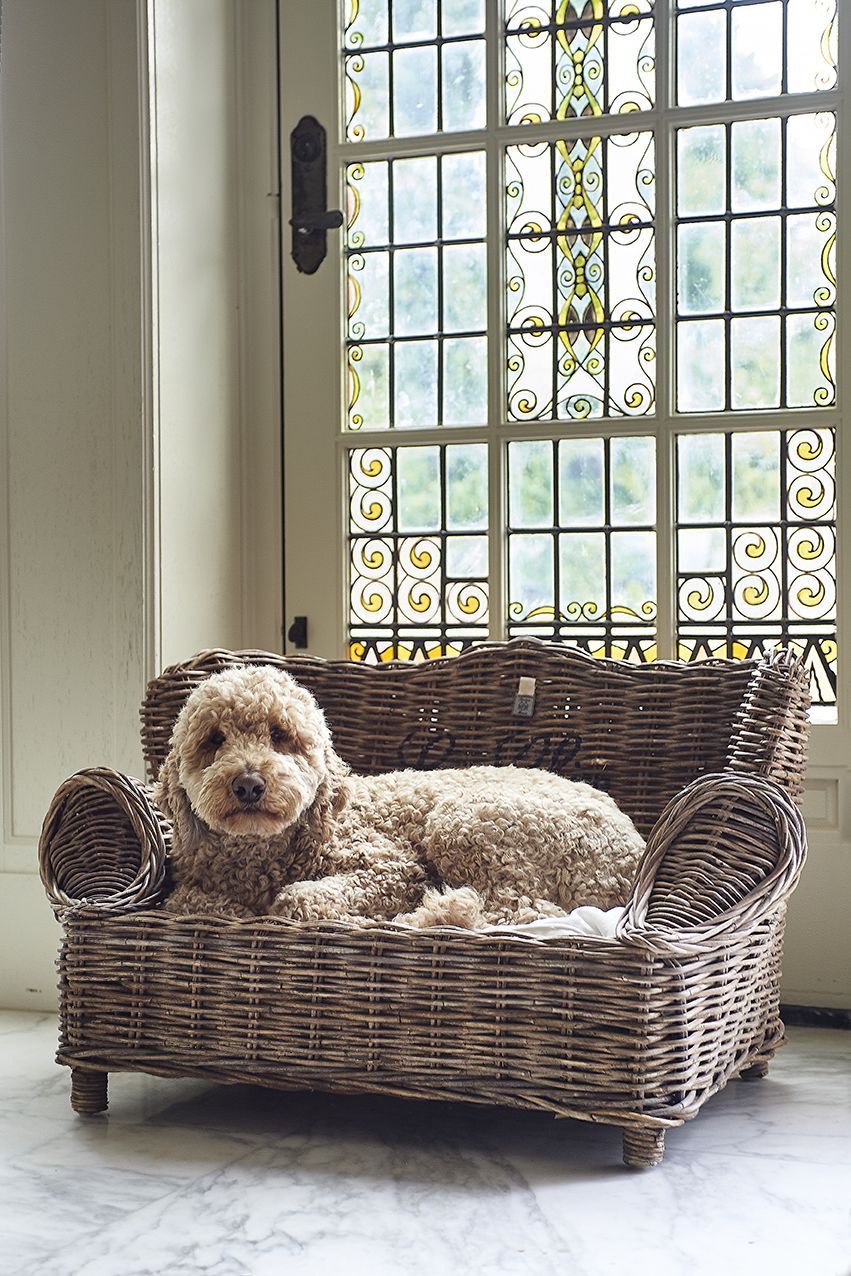 René and Sandra have no less than 23 dogs and so there are quite a few dog beds around the house. This lovely Labradoodle sprawls
majestically on his Rustic Rattan Nicolas Dog Bed!
"I think Rivièra Maison is the nicest sweets shop in the Netherlands! And it doesn't even make you fat."
The family house contains many large accessories and furniture pieces. They come out very nicely in the roomy house and make for a spacious yet warm feeling. The vase pictured above is a great example; it is made up of two pieces that can be placed on top of, or alongside, one another, and with the right decoration is a veritable ambience-enhancer. In the kitchen - the heart of the house - stands an enormous dining table with wonderful Keith II Lowback Armchairs that invite you to take a seat.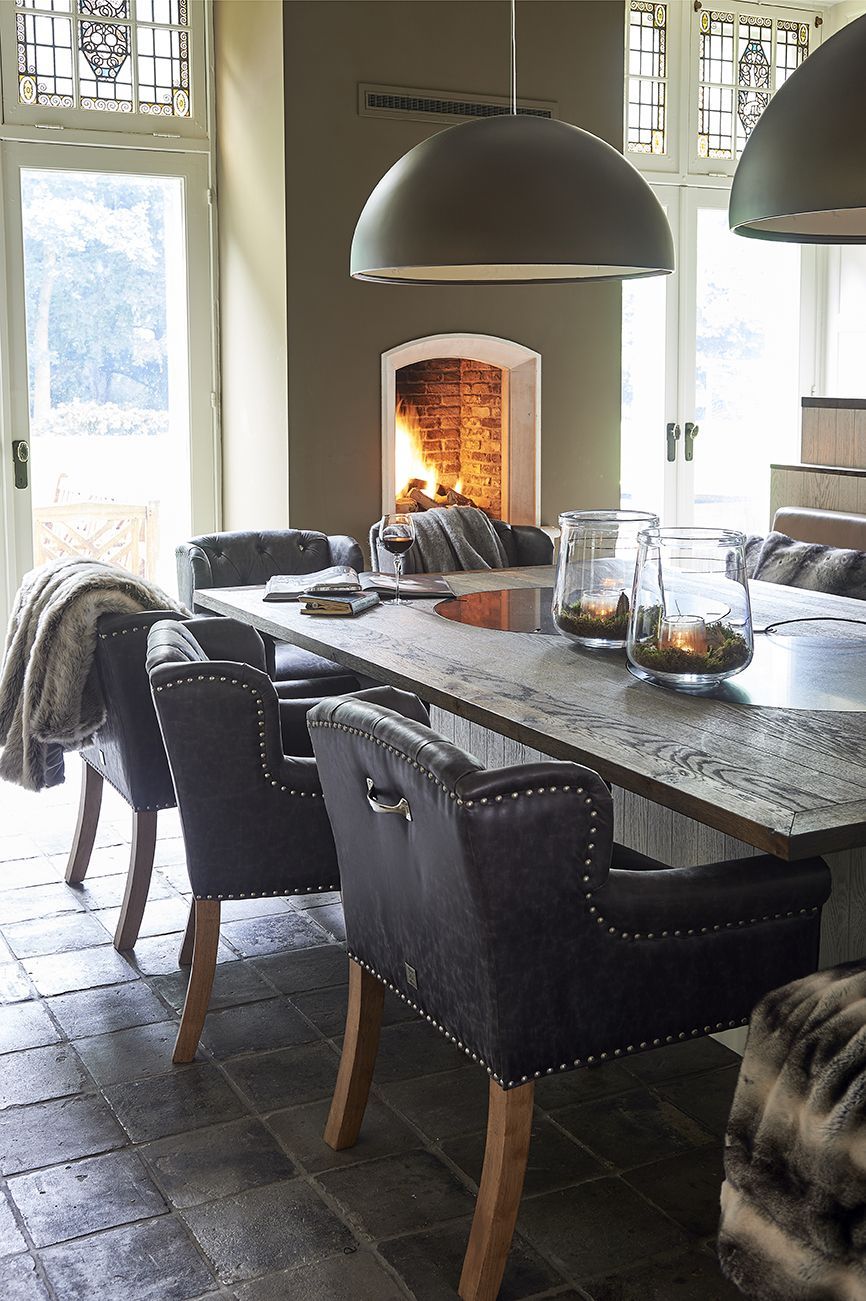 Restaurant Pavarotti
The 'greenhouse' of the attractive restaurant in Zoetermeer has a fresh and modern look. The stylish Amsterdam Dining Chairs contribute in no small way to the enjoyable dining experience.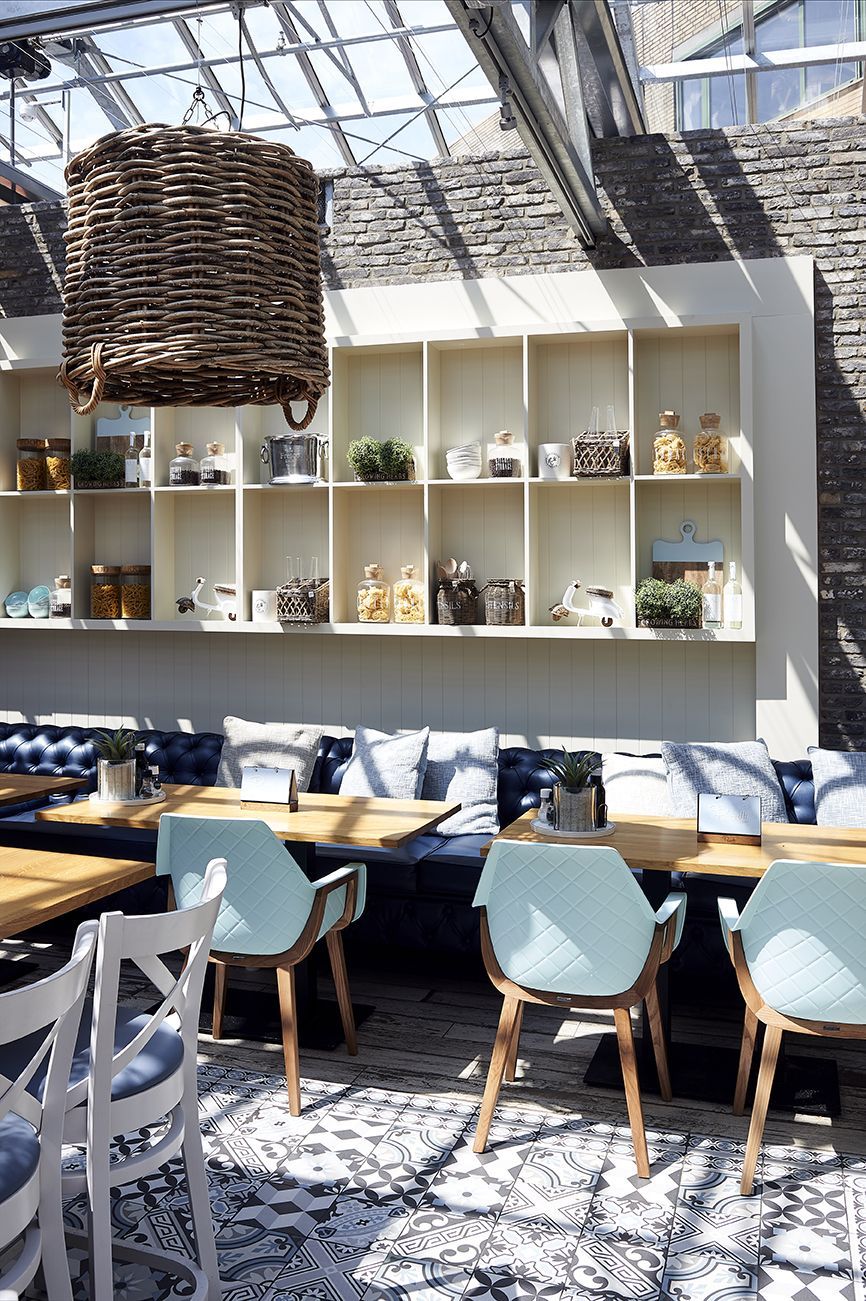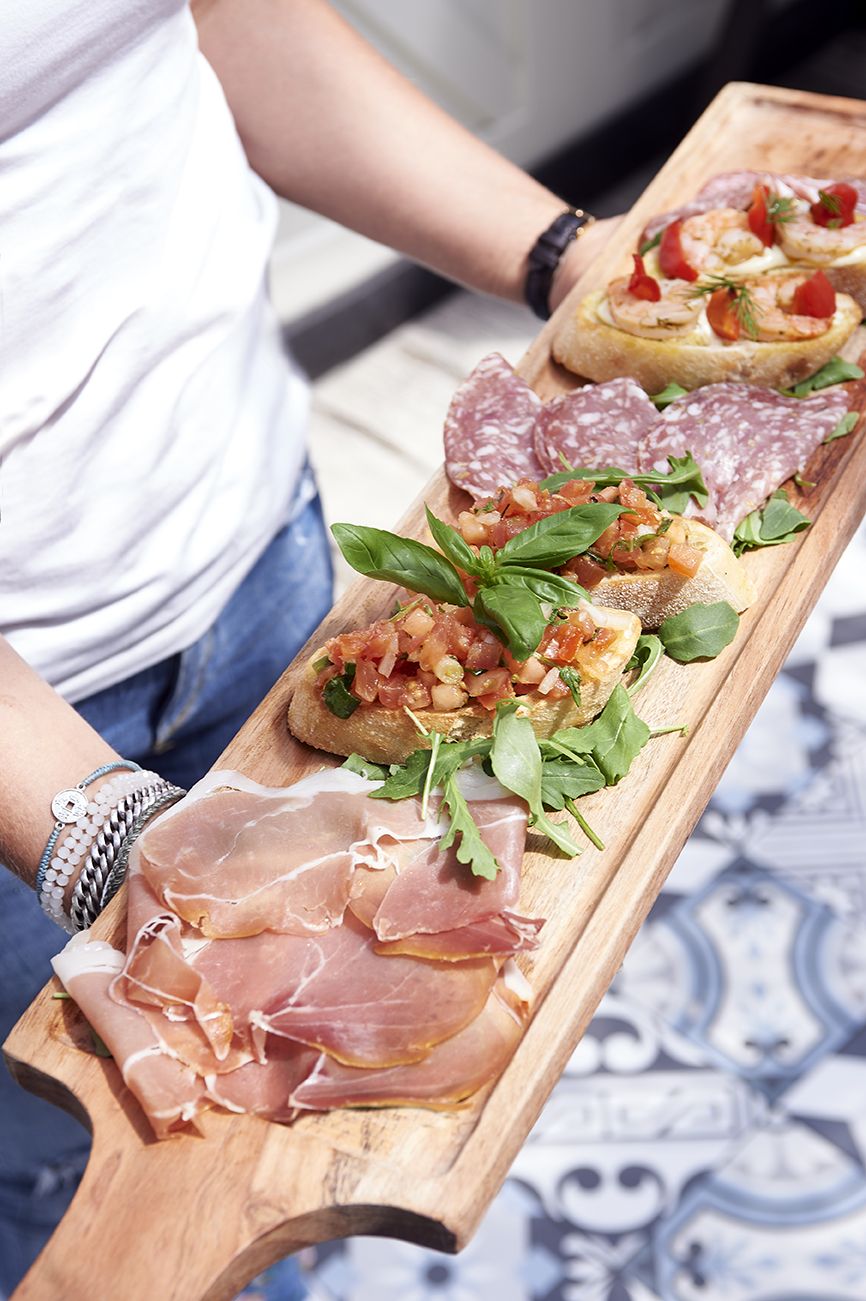 "Life is a combination of magic and pasta"
Original hanging lamps, comfy cushions, fine tableware and stunning accessories adorn restaurant Pavarotti. So not only do you eat really well here, you also dine in a completely relaxed atmosphere.