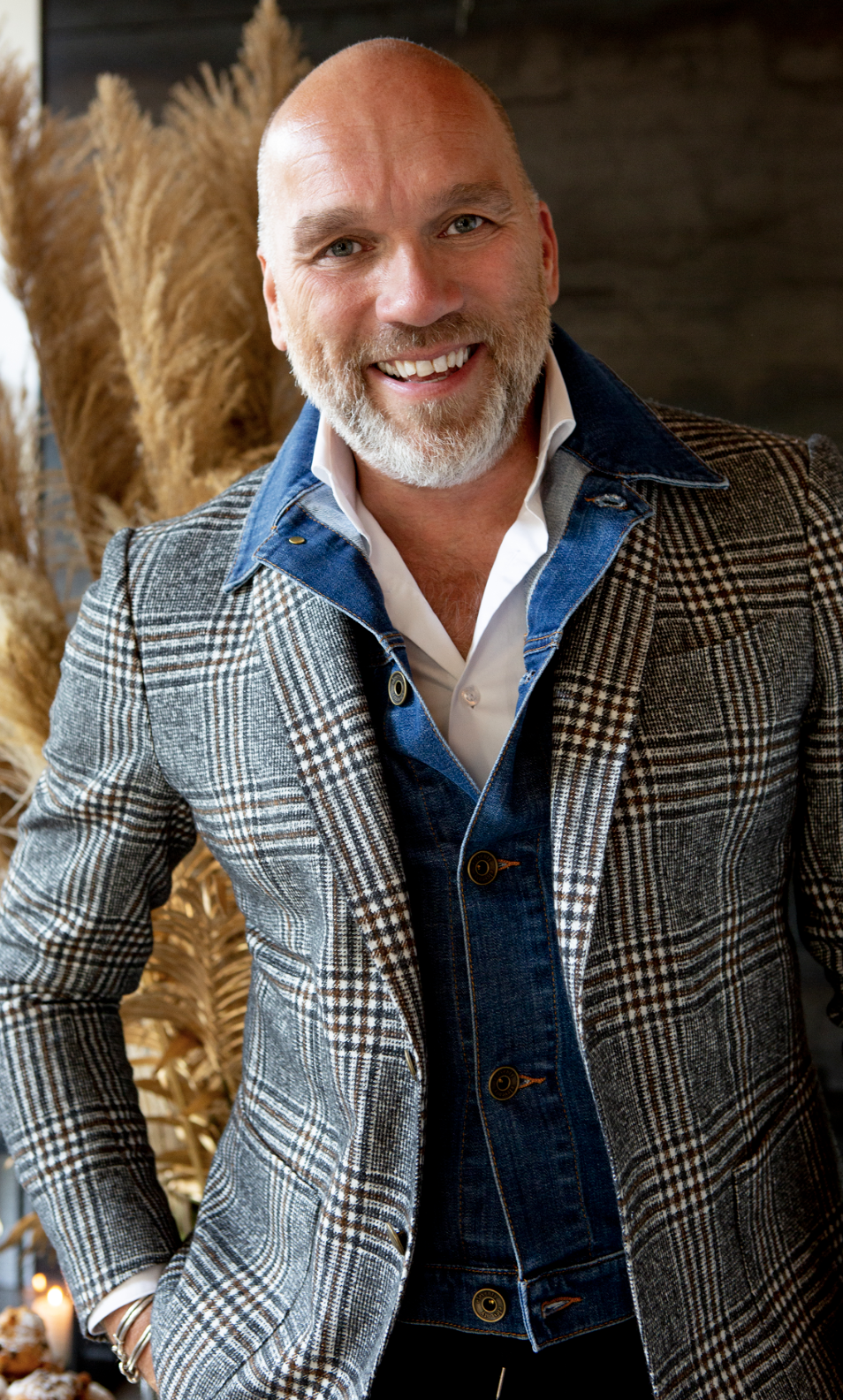 CHRISTMAS IS HERE!
Every year, well before the holidays start, I get styling questions from all sides: "How do you decorate your house?", "What a hassle to get Christmas in your house, how do you make it really beautiful?", "Very lovely Christmas but how do I get it just as beautiful as at your house?"
Now I always start the preparations quite early, I fill beautiful cloches with antique baubles, French Glass Boxes are filled with art holly leaves or beautiful blues suits. To finish it off, I also use a lovely strand of glass lights in it, which immediately give a wonderful atmosphere in the house.
I also find wreaths indispensable during this period at home, especially on doors and windows, for an instant Christmas feeling. In the kitchen I decorate the wreath with Christmas cookies. Of course, a beautiful tree shouldn't be missing. Guided by a certain sense of remorse, the tree is always too big for the house, but that shouldn't spoil the fun. Don't forget to cover the bottom of the tree. We now have very lovely rustic rattan boxes where you can store the balls perfectly afterwards. I can't wait to get started. In any case, I wish you a Merry Christmas and a Nicolicious 2020!
With Nicolicious regards,
Nico Tijsen
This series of bell jars each have their own look. My first car was a green, ugly duck, which can be found here under the dome.
With a little bit of snow, you can really make a winter duck out of this. From experience I can say that the inside of my duckling
was freezing as much as it was outside! It's also lovely to put a few more mini lights in the bell, or put some small green twigs
between the metal Christmas tree for example. If you like somewhat minimalist decoration, then we also have a sleeker tree.