COLUMN HENK
"A house is not a home"
"A chair is still a chair, even when there is no one sittin' there, but a chair is not a house and a house is not a home when there's no one there to hold you tight, and no one there you can kiss goodnight."

This great hit by dutch jazz and pop singer Trijntje Oosterhuis (Burt Bacharach) came to mind when we pondered Puck's future about five years ago. It was the end of 2014 and our middle daughter Puck would soon turn 20. Puck was born with a learning disability; she is an amazing, special person and copes quite well verbally and physically, but we were aware though she'd never be fully independent. The diagnosis came at around the age of two that she was a little girl with a disability. Although it's never been made entirely clear what's wrong with her; it's never been pinpointed. We only recognized her limitations after everyone else around us already had, but didn't want to mention
them. To us Puck was simply adorable and everything would surely turn out OK ...
The diagnosis, when it finally came, was a shock but we soon found our feet again as Puck was Puck who we'd known for two years and had become a unique child already. All kinds of scenarios were played out for us by the specialists, predicting her future capabilities. With everything they told us, Saskia and I thought: we'll see. Indeed, she can now read and write(phonetically). She can even follow an English film with subtitles relatively easily, and in broken English can order her own food and drink in a restaurant on Ibiza where we have a house. With a few hand gestures she always gets there in the end.
She phones the dentist herself when she needs an appointment and reads and answers emails and Whatsapp messages in her own way. She enjoys contact with the whole world via social media which enriches her life enormously. She thoroughly enjoys going to swimming and Zumba but does need help with other things though, nor is she aware of road safety. We're lucky in that Puck isn't shy so she gets involved in all sorts, and with Puck 'what you see is what you get'; no hidden agenda, not nice means not nice and good simply means good.
As government healthcare funding is ever diminishing, four sets of parents put their heads together at the time and founded a parental home initiative due to the long
government facility waiting lists. We wanted a real home for our children, one where they would feel at home, even when we were no longer around. Moreover, the occupants would ideally be on the same relative disability level and get on with one another, of course.
Puck works at the Long Island restaurant in Hoofddorp (she works five days a week undertaking daytime activities). Here she got to know Kelly and Lisa. Its together with their parents, as well as Björn's, that we started looking into the possibilities of a real home. A great deal of preparatory work was done, particularly by the day-to-day management team, Björn and Lisa's parents, who are also co-founders.
With the support of countless sponsors, Haarlemmermeer council and a huge amount of perseverance by everyone involved, the house finally came about this year. We called it 'Villa Octet' after the eight occupants (4 boys and 4 girls) who were going to live there and who were to form a harmonious entity, just like an ensemble made up of eight people. The o.cial opening took place in mid May and as Puck is friends with so many Dutch celebrities (see her wall of fame), RM fan Trijntje Oosterhuis selflessly o.ered to perform and sing a lovely song with the new occupants.
Right from the start it was a given that Riviera Maison would fund the interior design; it had to be a true home from home. Villa Octet has eight flats, each totalling 50 m2 with a living room, bedroom, kitchenette and bathroom. The groundfloor flats even have their own little garden. The house is energy neutral, has a high insulation value and is heated gas-free. Pretty much the same amount of energy is utilized as it's provided back to the energy company via the solar collectors. The house also has a music/games room and a room for the night-time carers, as they are always on hand when the youngsters are at home. They help with grocery shopping, cook with the occupants and provide a helping hand where necessary, forming a genuine family, but that assistance is also there to simply provide a listening ear, or a cuddle. Puck was very nervous in the lead up to the house completion. It
was a hugely exciting time for all of us, but I knew it was a success when having lived there for a couple of weeks and after an evening spent back at our home (a Thursday as usual, after swimming training), she said she wanted to go back home. Puck has a new home.
The occupants all get on with each other well and everything ticks along nicely. They can chill together in the communal room but if they want a little privacy they can retreat to their own flat. Puck's flat is a regular meeting/drop-in place, especially when there's a football match on TV; Puck is mad about football.
We are over the moon with this set-up and are delighted for all the parents and occupants. This house has actually become a 'Home'. Home is where you can be you.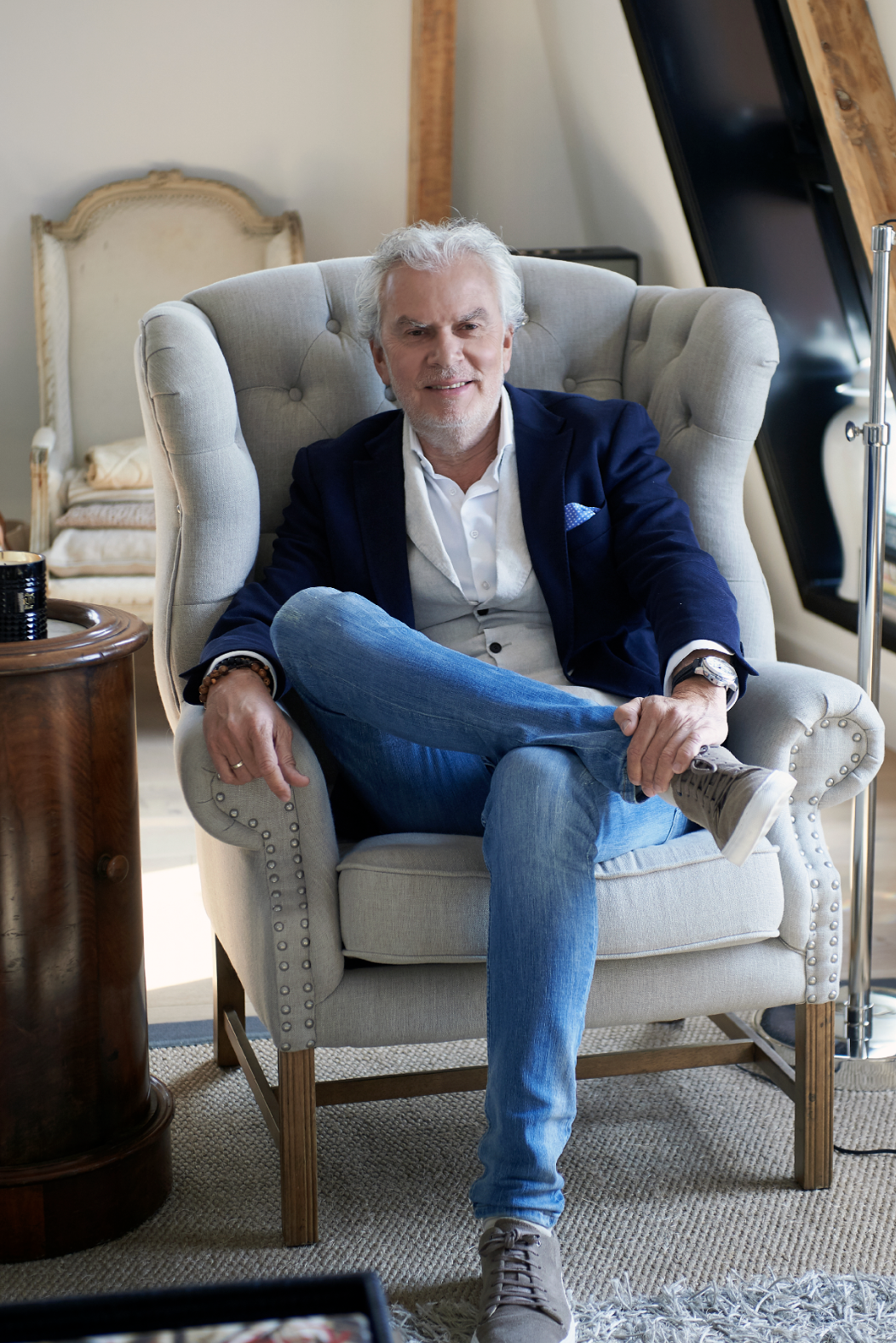 Henk Teunissen
CEO/Founder Rivièra Maison