NEW HOME
Nico
Muted, light hues predominate in Nico's gorgeous, spaciouslydesigned loft apartment that only help to make it look bigger than it is. Nico has opted for furniture pieces in di erent fabrics that he has contrasted with two funky Amsterdam City Dining Chairs in white at the dining table. Resulting in a tranquil look & feel, nonetheless. Which is a good thing too as Nico – the decorative man – has filled his loft apartment with accessories.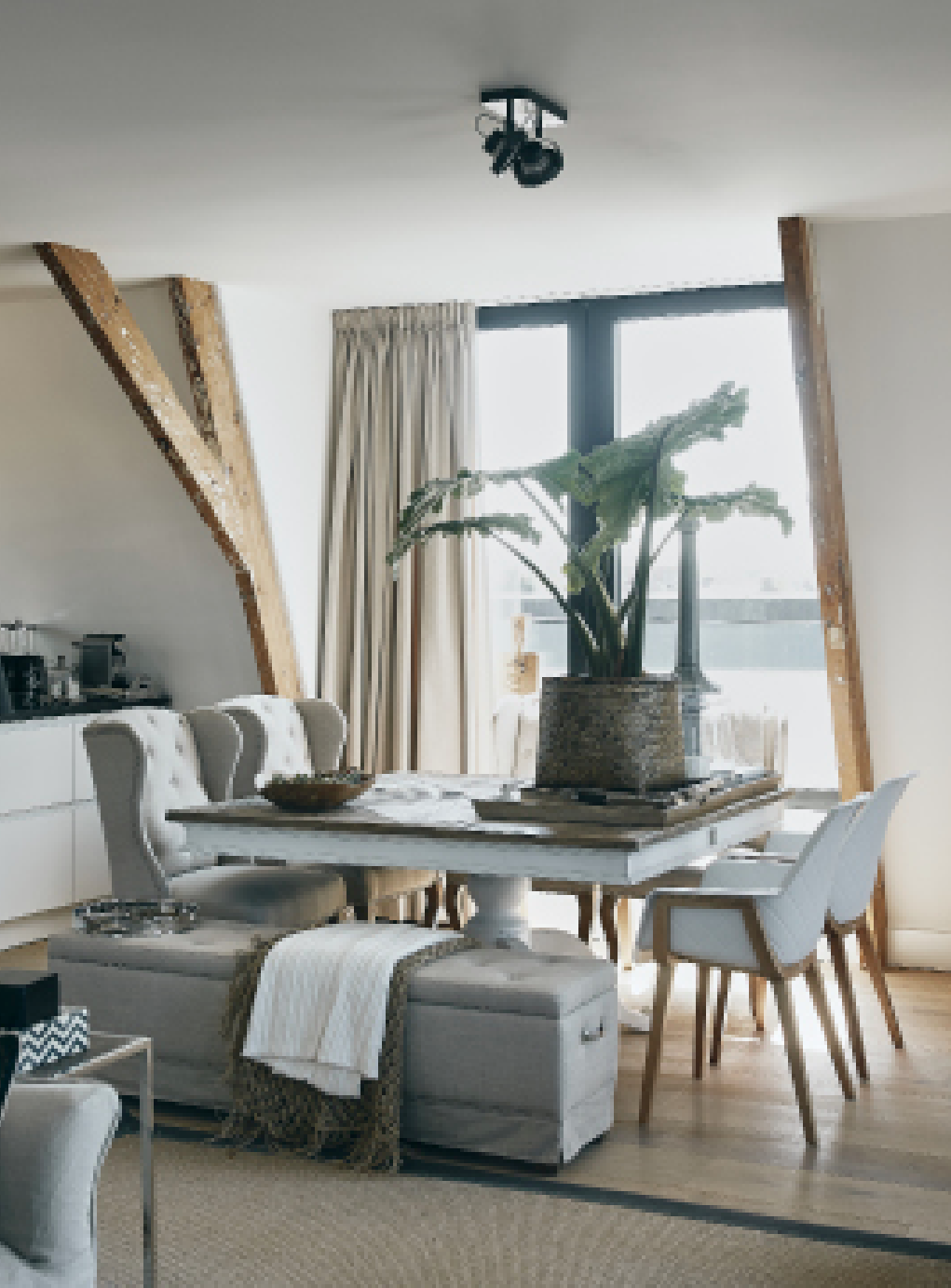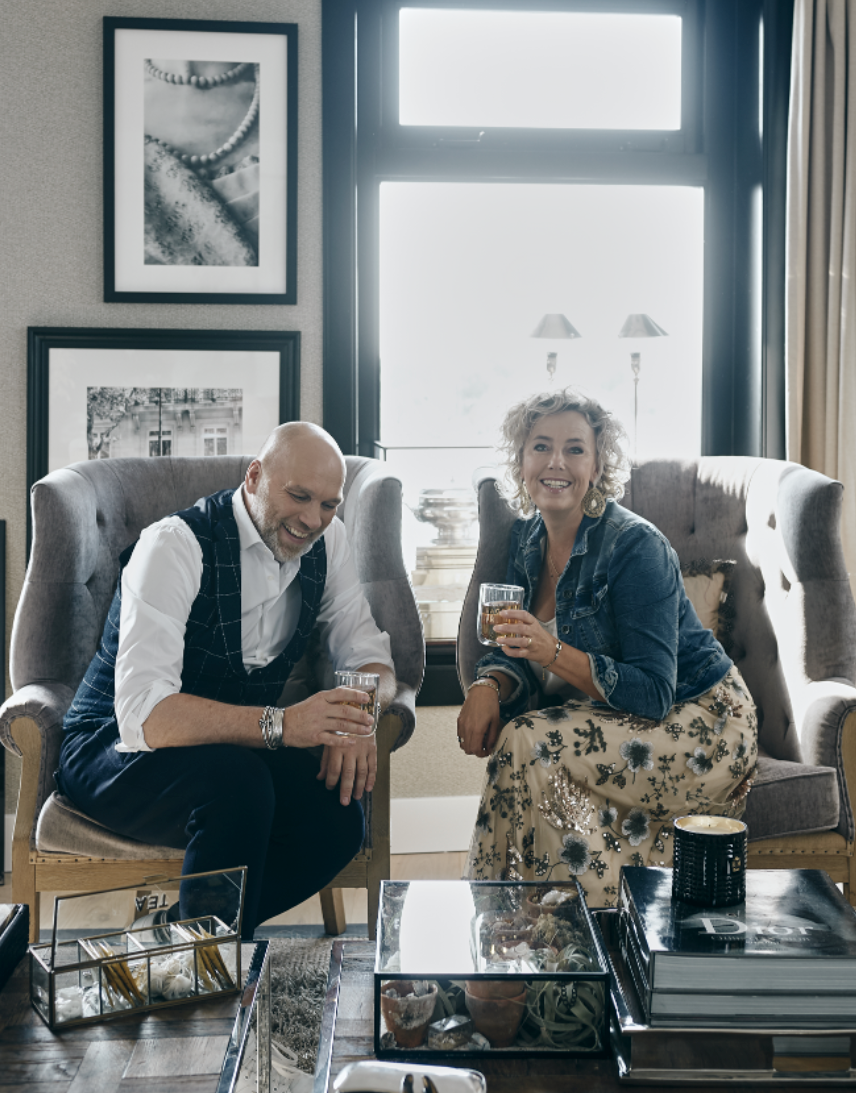 Having lived in Amsterdam for 24 years it was time for a change;a spacious loft apartment in a small village on the water's edgewas what I had in mind. The house dates back to 1918 and boastsnumerous original features, beautiful old beams and a superb,traditional finish. I was hooked from the start, it was love at first sight!It all happened rather quickly, and in no time at all I found myself in mynew home. I do now though understand how moving house can bestressful. Having packed 200 boxes, 15 trolleys full of clothing and thesame number of boxes of paintings, my stress level was at its zenith.The moving day coincided with The Netherlands' first southwesterlystorm of the year, with wind and torrential downpours. Luckily myamazing removals team worked wonders: everything was unpackedand in its place after just two days, with superb lighting all around andmagnificent views. I delighted in thinking about a house again;I put our new wallpaper up in di.erent places in the house andwow ... what a stunning result!I particularly wanted to tackle the dressing room, so I wallpapered theceiling for a super cool look & feel! In the hallway I opted for linen-e.ectwallpaper on a small wall, framing a beautiful commode before it.My roof patio has evolved into a delightful oasis of tranquility. You canlook out on the patio from the hallway through a large window; anoasis of green. I travel a great deal in the Orient so bamboo was a mustthis time around. As a rule, I like to work with serene tints and thensupplement these each season with beautiful cushions and throws.Besides the house move there was also a lot going on inNicolicious Land as I call it; after considerable input from everyone,the Heer Hugo restaurant and hotel opened its doors. I am exceedinglyproud of the result, it's a real 'must go to venue', with delicious foodbut ample home & living inspiration besides.

With Nicolicious regards,
Nico Tijsen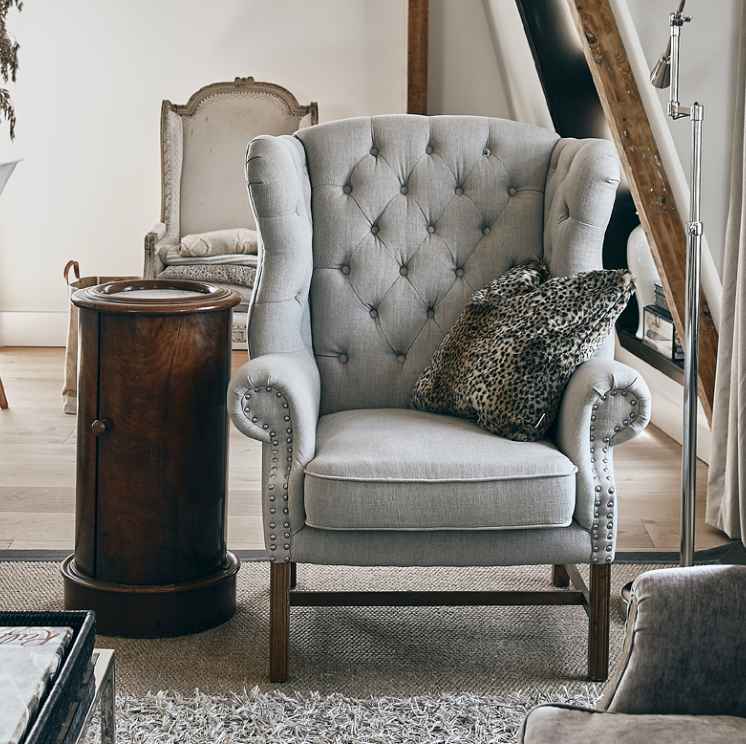 NICOLICIOUS
LOVES DETAILS
There's always something to catch your eye at Nico's! Attention has been paid down to the finest detail in finishing the apartment. From the beautiful black & white frames on the wall, to the memory chest on a stack of co.ee table books; everything is styled to perfection. The
accessories are the ideal blend of holiday finds, trinkets, new bits & bobs, and personal heirlooms!