VILLA OCTET
Villa Octet isn't merely a home but rather an exceptional, fantastic initiative. With eight
occupants, a luxurious yet comfortable layout, and a warm ambience, Villa Octet is perhaps the loveliest house in De Haarlemmermeer, The Netherlands.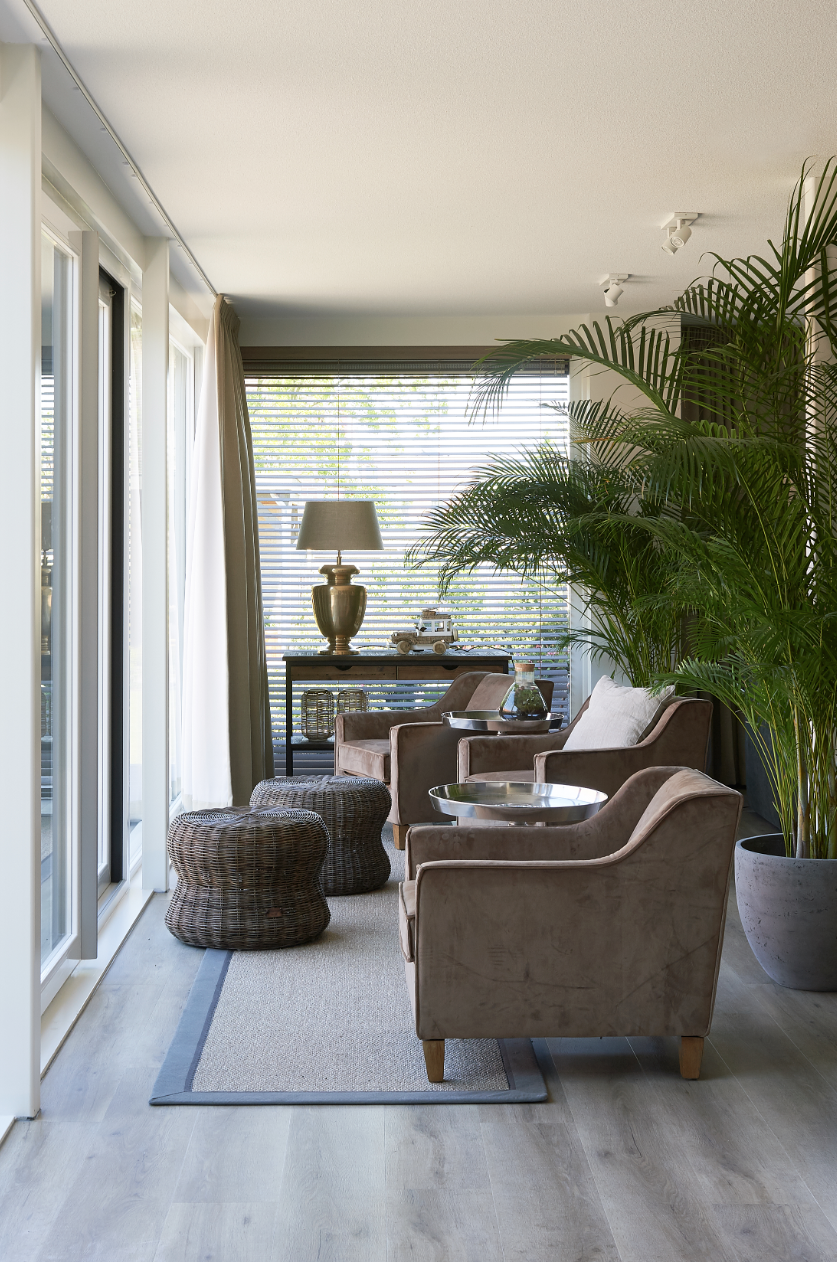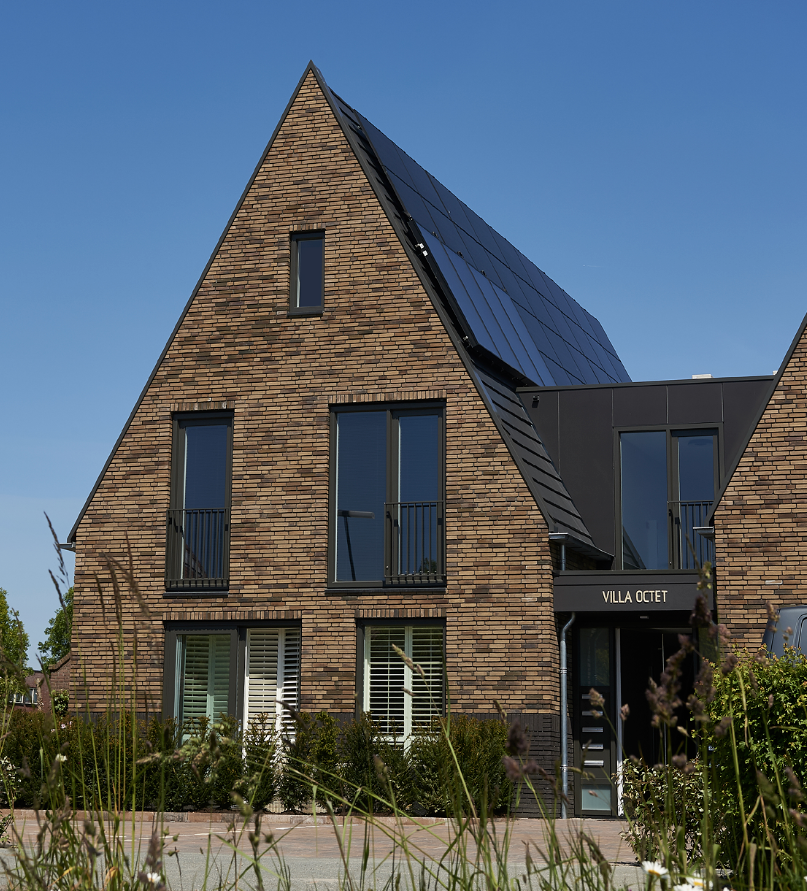 ---
Villa Octet is a stunningly beautiful and special villa because of the people who live there and the parent initiative where it all started with. Since last Spring, eight young adults with a mild to moderate learning disability, are living together in Villa Octet. The house started with the idea of eight parents who where looking for a home for their children. It needed to be a safe, pleasant and ambient living environment, one where the occupants feel truly at home! Henk's daughter Puck is one of the delighted occupants of this amazing house and has lived here since April 2019, together with her seven housemates.
Where does the name 'Villa Octet' come from? The house is located in an area with street names echoing music and composers, so its name just had to link up with music. Together, the occupants of the villa, each with their
own input or "instrument" form an ensemble. Just as in an octet, the basic principle is that the occupants can be together in harmony, each with their own unique identity. Which has proven to be the case. The lively villa has a cozy communal space and kitchen, designed completely by Rivièra Maison, where everyone can get together, but each occupant also has their private flat to enjoy their own living space, like "everyone" else. Here they can retreat into their own secure sanctuary and can welcome their own guests. What's great to see is that the flats all have their own unique style. Puck's for example has a stunning pink velvet cozy sofa and countless photos of Puck with famous Dutch celebrities on the wall; a veritable wall of fame.
Where the apartment of Jamie has a very rock-'n-roll fifties kind of style, including black & white photos of Elvis and Marilyn Monroe. The occupants do though always cook and eat together, it's one big party! This happens under supervision of one of the people of Stichting
Woondroomzorg. They make sure the residents have a warm, yet professionalsupport system so that there's always someone home to rely on.
There are clear arrangements in place as to chores, leaving plenty of opportunity for nice chats, conviviality and, when needed, a listening ear. The occupants of Villa Octet share a communal garden. In nice weather everyone eats together outdoors, these are the best moments. Also, last summer there was a inflatable pool, a present of one of the carers. And once again, that emphasizes the great relationship between residents and carers.
Villa Octet's eight occupants, 4 boys and 4 girls complement one another perfectly. There is respect for one another and when someone is unhappy, there is much consolation to be found from the others. Solid proof that this isn't merely an exceptional initiative but that it's also the ideal solution for the long-term, when not all parents will be around anymore. A relaxed atmosphere prevails at Villa Octet and everyone is happy to be finally living there. Furthermore, a genuine family feeling prevails. This is most likely due to the fact that the occupants' parents were all closely involved in realising the project. Villa Octet is here because of the e.ort and determination of the parents, the many sponsors, and the township Haarlemmermeer. You don't have to be wealthy to start an initiative like this. And now, after lots of hard work, we're there: Villa Octet is a given! In huge gratitude to the occupants: Lisa, Bjorn, Kelly, Fabian, Emma,
Guus, Jamie and Puck.
---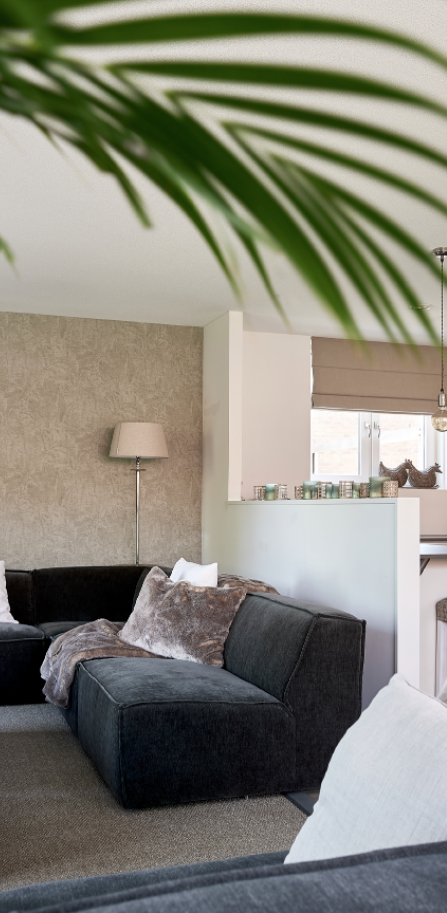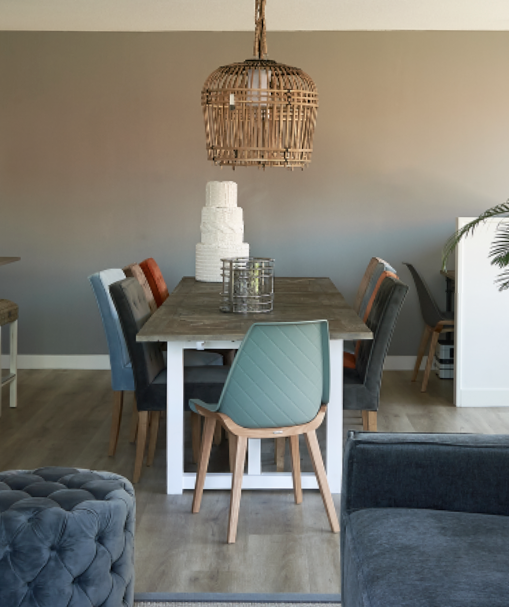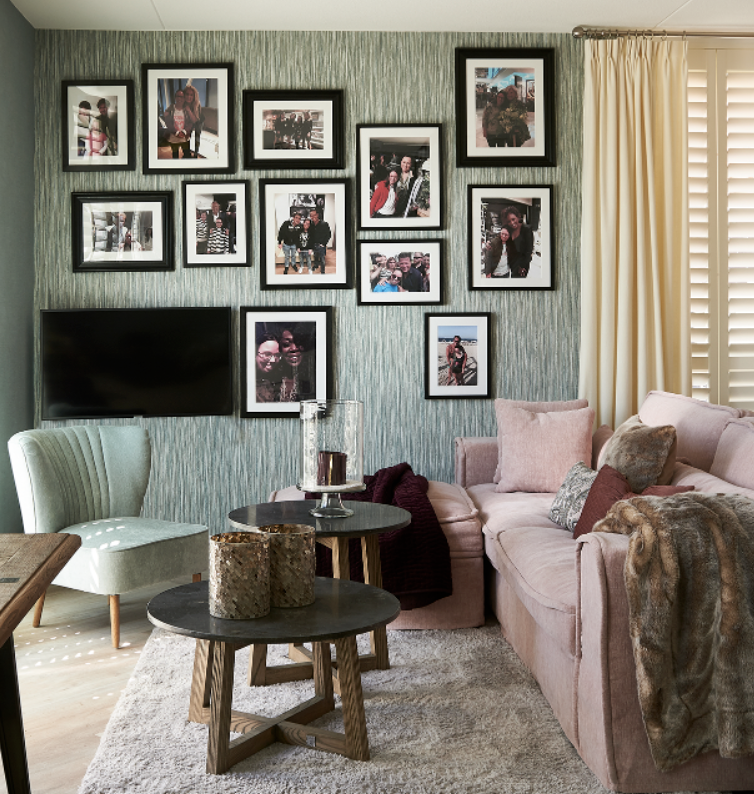 PUCK
Not only is Puck the daughter of Henk and Saskia, but she's also Rivièra Maison's social animal and busy bee. Each week she assists the catering team and ensures all the employees at the Rivièra Maison head office can come and get their cup of coffee from a clean pantry. Puck loves to clean, so when you make a mess, she will definitely let you know! Moreover, Puck can be found dancing right at the front at any event and is always the beaming focal point. She loves music and dancing, and we, at Rivièra Maison, love Puck.